REVIEW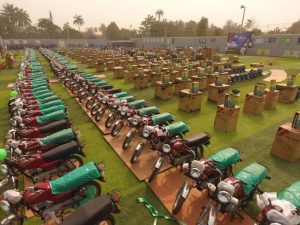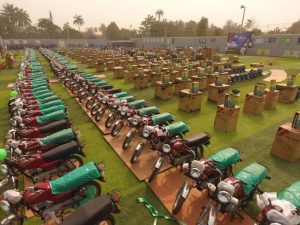 A member of Nigerian Youth Parliament, Hon. Femi Adeyemi has applauded Senator Teslim Folarin on his new mega empowerment program for Youths.
Today, 22nd January 2021 I, Hon. Femi Adeyemi (Member of The Nigerian Youth Parliament National Assembly Abuja Representing Oyo Central Senatorial District) attended the MEGA empowerment program of the Distinguished Senator Teslim Kolawole Folarin,Senator Representing Oyo Central Senatorial District.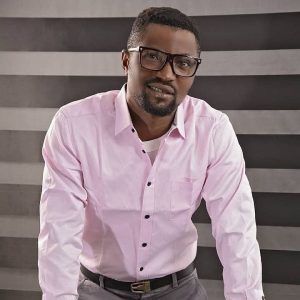 "If you don't show appreciation to those that deserves it,they will learn to stop doing the things you appreciate"
It's on this note,on behalf of the Nigerian Youth, especially the Oyo Central youth, I want to appreciate the gesture of the distinguished Sen. Oloye Teslim Kolawole Folarin for putting smile on the thousands face of constituents of Oyo Central Senatorial District, Oyo South and Oyo state populace in general.
Oloye Teslim Kolawole Folarin has become the charming Gardener who make our souls blossom, we are grateful sir.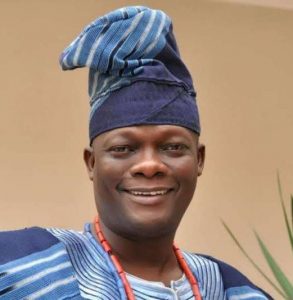 Oloye Teslim Kolawole Folarin in his remarks said "I decided not to prosecute those who invaded my house and cart away with motorcycles, generator and other empowerment equipments because it's so obvious that the economy is hard coupled with the covid-19 pandemic and that is their own share of empowerment, However I wasn't discouraged to give back to my constituents."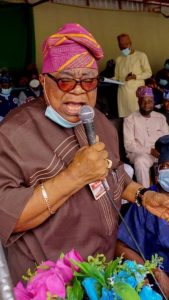 His Excellency, Chief Christopher Also Akala in his goodwill speech, appreciate Oloye Teslim Kolawole Folarin for his brilliant and giant step to give back to the constituents and emphasized on the need for continuous empowerment of the people. "Progressive is not a hide away from responsibilities, that's giving and spending when necessary is part of politics and should be."
He furthermore appreciate distinguished Senator Fatai Buhari for the same gesture of giving to his constituents few months ago.
He said giving is one of the dividends of of democracy to the constituents and it goes a long way in making them happy.
Hon. Femi Adeyemi talking with one of the beneficiaries expressed their happiness and readiness to use the empowerment equipments (motorcycles,freezer, generator, grinding pepper etc) efficiently as it was given based on needs of the beneficiaries.
SEE ALSO: Hon Tolu Akande Sadipe Makes First Public Appearance At Oyo, After 27-day Battle With Covid-19
With global youth unemployment on the rise and over 40 percent of the world's active youth population either unemployed or living in poverty despite being employed/self engaged, more youth inclusion and youth- centered empowerment program has become a very critical social, economic and political issue.
I therefore beseech our distinguished Senator TKF and other elected officers to always have fully youth-centered empowerment program and increase youth participations in discharging their respective duties.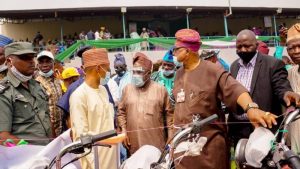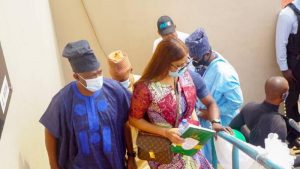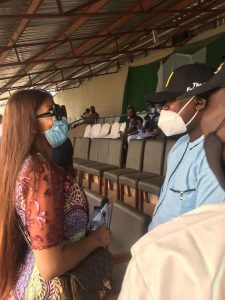 Signed
Hon.Femi Adeyemi
Member, Nigerian Youth Parliament
Representing Oyo Central Senatorial District