REVIEW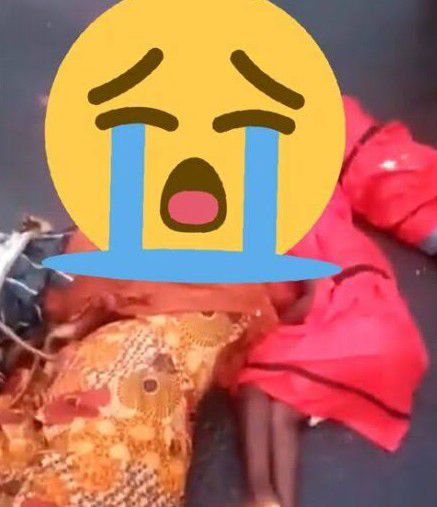 The gruesome murder, in Anambra State, of a pregnant woman simply identified as Harira Jubril, her four children; Fatima-9years, Khadija-7years, Hadiza-5years,Zaituna-2years and 6 other Northerners emerged early morning of May 23, 2022 where the Government and the Security agencies seem to be powerless is worrisome.
The killing of the Adamawa woman and her children did not even stop there but also extended to beheading of a sitting house of assembly member who represented Governor Soludo home Constituency. Rights and Freedom Advocates (RIFA) see the carnage and lawlessness ravaging Anambra State as devastating.
This callous act would surely test the capacity of the Governor who was seen in a viral photo franternizing with the leader of an outlawed group of terrorists; Indeginous People of Biafra (IPOB) to superintend a peaceful State.
Its reaction and actions to the wave of wanton destruction of lives and properties by terrorists would say whether he is for the peace of the State or prioritizes romance with the criminals so far he and his family are not touched by the outlawed rampaging terrorists.

The hypocritical media, bigot cum pseudo-activists and bastardized associations in Nigeria went into oblivion for the lives of those killed in Anambra were inconsequential to them.
What further evidence do any sincere mind needs to know those people and interest they represent are not only sectional but inimical to progress of any society?
As the nation was mourning the killing of Deborah Samuel like Habeeb idris of Ijagbo in Kwara State where the State Police has been friends of his killers for failing to fish them out till date, one demon-inspired agent of instability;
Pastor Akintaro Joshua Ojo in Osun engaged in another blasphemous messages to stir violence which has been his and colleagues major trade for decades.
However, he has failed and RIFA only pity him that he is unable to secure relief fund from his sponsors that would have been contacted in the event of backlash because that has been their tactic of duping unsuspecting people.
But sensible people ask Akintaro and colleagues if they are actually fighting for God or their devilish agenda with their usual provocative actions? Except trouble makers, why is it that same people are involved in blasphemy everytime? Can't the troublemakers find another pastime?.
When Habeeb Idris was killed in the presence of security agencies in Ijagbo, Kwara State in February 2022 over issue already resolved by the Court and the Government which the criminals in the society still went against without any dire consequence for killing the innocent soul without anyone arrested till date, why won't their collaborating terrorists in other places take lives with impunity?
The same mischievous people who are fond of organizing shameless protest to conceal their hypocrisy in crime commission organized women in Jos area to prevent Nigerian Army from searching for the body of assasinated General Idris Alkali in 2018 whose corpse was dumped in a well in Gushwet in Shen district of Jos South Local Government Area of Plateau State.
The same set of people hired more than a hundred shameless and bigot lawyers to defend the killers of the late General in a lopsided democracy. Till date, same crocodile tear criers have blocked the prosecution of the murderers of Gen. Alkali.
When would the next protest of the treacherous citizens hold is the question in the minds of conscious citizens. Except where life of a person is valuable than the other, the shenanigans protesters should note that lives lost in Anambra were also of human beings like them who deserve pity.
To the terrorists in South East and their collaborators, when Boko Haram first started in the North East, little did the people know that their silence was their approval for massive destruction of lives and properties.
Today, the people in the North East are the eye witnesses who can relay their experience since 2009 when the insurgency commenced. Similarly, no government see South East as a viable region for development now and those national assets destroyed would need reconstruction instead of getting additional structures while the lost lives couldn't be restored.
So, who is the enemy of the South East if not the terrorists and their collaborators who believe the only thing left is to destroy their regions and kill people recklessly?
It is however disappointing that the same State energy exerted to arrest and prosecute killers in other places has not produced similar result in the killing of a Muslim woman and her kids in Anambra.
Even the killers of the Anambra State honourable member are still regarded as unknown gunmen. An immutable fact is that those who want the support of other regions but hate them are only dreaming of leading the nation. Those who sow seed of discord cannot reap the fruit of unity.
RIFA call on all to eschew bitterness, be fair in all cases and stop wanton destruction of lives and properties while the engine room of animosity in Nigeria should stop misleading its followers to hate others for personal enrichment of the avaricious leaders.
Similarly, the communities, parents and elders should start calling their children and wards to stop bloodshed and allow peace to reign in all parts of the Country as there have never been any dispute resolved anywhere in the world through senseless killings but peace-talk.
The security agencies should fish out the murderers, prosecute them and the judiciary should not allow blood suckers succeed in their quest to ensure continuity in the violence through hiring of lawyers that would defend the killers to enjoy living for killing others.
Luqman Soliu
President
Rights and Freedom Advocates (RIFA)