EDITORIALS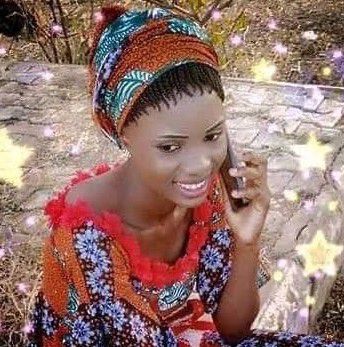 The sad news of murder of a student; Deborah Samuel of Shehu Sagari College of Education, Sokoto occupied Nigerian news space on May 12, 2022 and beyond. Rights and Freedom Advocates (RIFA) made frantic efforts to secure details of the incidence.
It was discovered the girl was just a victim of uncontrolled mis-education and misconception. In a reported loose interpretation of the allegation against the victim, her alleged blasphemous statement was
"This group chat was not created for you to be sending nonsense. It is for past questions, updates about tests or other school matters. Not for nonsense or some rubbish prophet".
This could literally be decoded to be her response to a student or some students' social media platform post(s). To be sincere, most Nigerians are not different from their leaders who ignore ethics and rules to plunder the Nation into the current quagmire. Most fanatics and reckless group members often disobey social media group rules and regulations by engaging in reckless postings. 
RIFA in application of strict rules have had the cases of removing erred members but instead of some of them to be remorseful, they turned out to be more arrogant and recalcitrant. This was what the girl was trying to inculcate when she used what her assailants regarded as blasphemous words. This therefore calls for societal scrutiny.

Even though the Sokoto Police Command made a release that two suspects have been arrested while the College authority also disclosed that the School has been shut indefinitely following protest that greeted the callous act, the required actions go beyond that.
The society is now bedeviled with wrong education, ideology and wrong judgment. Nowadays, anyone even a lunatic can claim to be Prophet al beit that does not make him one. Similarly, most of the young ones have been indoctrinated to hate especially being the only message of most of the new generation religious practitioners.
Therefore, the alleged girl statement to any normal human being constitutes not a reasonable blasphemy. Even if a blasphemy, not just ignorant people determine the blasphemous statements but those with vast knowledge. Nonetheless, everyone is urged to always take note of his environment before making statement.
A captive in kidnappers' den risk dangerous consequences should he make provocative utterance. Even though Sokoto has been virus-inflicted with "Kukahtic" venoms which could not be tried by any stranger in the South East/ South-South regions where religious persecution is seen as statutory while same people would cry wolf when made to feel what they unjustly subject others, the Sokoto caliphate should not allow the warmongers achieve their aims of planting agents of darkness in their midst.
In June 2018 an Imam; Abubakar Abdullahi saved hundreds of lives of non-Muslims in the North with only few people attributing that to his religion while in South East/ South-South the terrorists killing innocent people are of same faith. Yet no one blame their religion for that.
Therefore, the Sokoto case was nothing but action of few misled ignoramuses who were not religious authorities but pure criminals. There were countless cases of extra-judicial killings around the country with wide condemnations. Or is it because cultists kill their fellow tribesmen and non-tribesmen that there was no special hue and cry or those being killed by them were not humans?
So, action of some miscreants should not be construed as representing their faith. It is societal rebirth that is needed to stop poisoning the minds of the young ones. Those whose daily and weekly message is to sow the seed of hatred in the hearts of their followers should know they are the major reason for the unfortunate incident at Sokoto College.
More so, the social irritants making reckless comments on the issue should note that such statements only expose their ignorance and extremism further. For the fact that Deuteronomy 32 verse 42 says "I will make my arrows drunk with blood, while my sword devours flesh: the blood of the slain and the captives, the heads of the enemy leaders" or Joshua 6 verse 21 that "They devoted the city to the LORD and destroyed with the sword every living thing in it-men and women, young and old, cattle, sheep and donkeys" or Luke 19 verse 27 that "But those mine enemies, which would not that I should reign over them, bring hither, and slay them before me" does not mean that everyone is in line with these verses even when it is glaring that majority are in support of 1 Peter 3 verse 11 that "They should shun evil and do good; seek peace and chase after it."
Similarly, the Qur'an 2 (Surah Al-Baqarah) verse 190 says ""Fight in the cause of Allah those who fight you, but do not transgress limits". Also, Allah said in Qur'an 8 (Surah Al-Anfal) verse 61 that "But if the enemy inclines towards peace, do thou also incline towards peace and trust in Allah".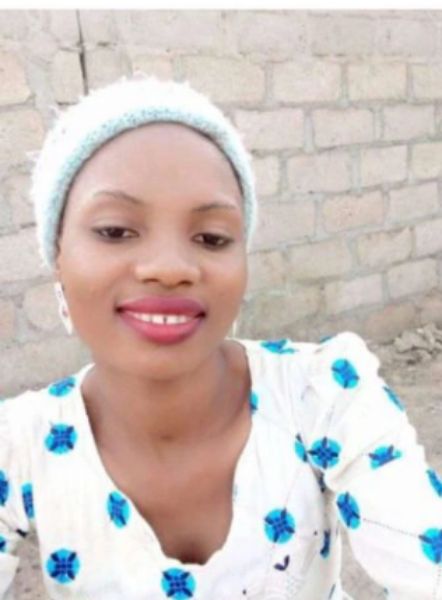 Similarly Qur'an 5 (Surah Al-Maidah) verse 32 says "..whosoever kill a human being for other than manslaughter or corruption in the earth, it shall be as if he had killed all mankind, and whose save the life of one, it shall be as if he had saved the life of all mankind…."
Therefore, it is glaring here the extent of peaceful co-existence encouraged by the two main religions. In a nutshell, God forbid evils and in no way will any normal human being supports callous actions apart from those who have been perpetually known for stoking violence as a way of making money through duping international organizations in the name of seeking for relief materials.
Specifically, the Nigerian Constitution guarantees freedom to life in Section 33 where it says "(1) Every person has a right to life, and no one shall be deprived intentionally of his life, save in execution of the sentence of a court in respect of a criminal offence of which he has been found guilty in Nigeria.
(2) A person shall not be regarded as having been deprived of his life in contravention of this section, if he dies as a result of the use, to such extent and in such circumstances as are permitted by law, of such force as is reasonably necessary – (a) for the defence of any person from unlawful violence or for the defence of property: (b) in order to effect a lawful arrest or to prevent the escape of a person lawfully detained; or (c) for the purpose of suppressing a riot, insurrection or mutiny".
In this case, the life of the gruesomely murdered student was terminated abruptly by misled ignoramuses and not in line with any known law. What most of the fanatics do not understand is that it is a major sin to let the soul of another person terminates through one.
Besides, those who are regarded as one's opponent at a particular time could be in one's camp tomorrow and be the saving grace of their erstwhile foe. So, if those people have been ignorantly eliminated, who would be the 'saviour' when the time comes for the rescue mission?
Therefore, there is need for caution in demonstrating passion for any belief or ideology. At least, the politicians many of whom some people have eliminated themselves or become foes while defending them have become allies while their supporters are avowed enemies for life.
While it is appalling that some people have been perennially engaging in their provocative venture being the major global warmongers but blame their victims, the wise ones should be more diplomatic at responding to their evil plans.
From Spain to Netherlands to France and other countries, the same people are culpable at instigating blasphemous messages. What further evidence does the world need to know the greatest blood suckers in human history?
In the meantime, RIFA appreciate Sokoto State police prompt action at restoring orderliness and hereby charge the Kwara State Police Command playing sentiment with human lives over the brother gruesomely murdered in Ijagbo, Kwara State in February 2022 to emulate the Sokoto Police Command by fishing out the criminals who have been enjoying protection and conspiracy of Kwara Police Command since then.
Such selective justice will continue to breed acrimony for many have seen Kwara Police leadership as not only partial but culpable in Ijagbo murder. Although the Kwara State Police Commissioner and the PPRO reached out to RIFA leadership, they have however failed to expose the criminals involved in the murder at Ijagbo as if the criminals were ghosts.
RIFA urge all to avoid unnecessary provocative reactions to slight misunderstanding and desist from jungle justice while those at the helms of affairs should always be fair at dispensing justice and stop selective arrest and prosecution of offenders.
Luqman Soliu
President,
Rights and Freedom Advocates (RIFA)