News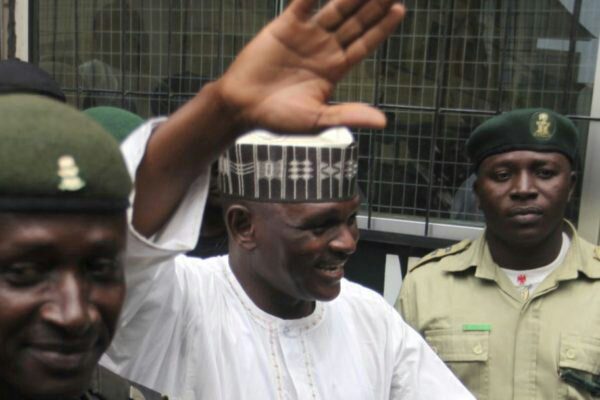 Former Chief Security Officer to late Dictator, General Sani Abacha, Hamza Al-Mustapha, says he will run against President Buhari in 2019 if prevailed upon by Nigerians to do so.
The retired major, who was the prime suspect in the death of Late MKO Abiola's Wife Kudirat Abiola gave the indication onWednesday in Kaduna during an interview shortly after a meeting with United Christian Leaders Eagle Eye Forum which backed him to join the 2019 presidential race.
"I am not going to announce myself contesting for a presidential seat, but if people say so that, is the wishes of the people. I amnot a power tasty person, if I am, I would have lost my personality long before now, but when people gather to speak and the decision is by them, then it is a call to serve," he said.
According to him, his focus is the protection of the right of Nigerians as provided under the law. Mr Al-Mustapha also spoke on the security situation in the country and called for the reintroduction of toll gates, which he described as an effective buffer of uncovering illegal weapons and movement of criminals.
He also called for the overhaul of the Police Act to strengthen policing at the local level in the country. Al-Mustapha particularly said local government councils must be allowed to work effectively, so as to tackle local challenges including security.

He described the efforts of the EFCC in fighting corruption "as a small monkey given a thread to arrest an elephant, but abandoned
it and is busy destroying the animal kingdom. "If you have to fight
corruption in Nigeria, you have to tackle it from multifaceted angles; the EFCC is not strong enough to fight corruption. It requires a bigger body that has the capacity of intelligence that can reach out to the international community to get our stolen funds stashed abroad and equally prosecute rather than relying on the regular Police to do that."
Don't forget to comment and share