News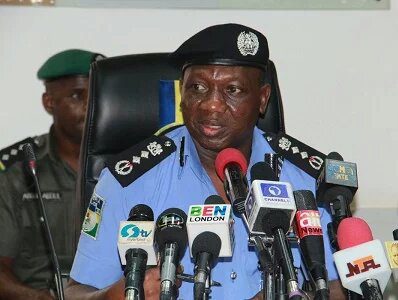 The Nigeria Police Force, on Thursday, June 14, released a list of contacts where civilians harassed or extorted by operatives of the Special Anti-Robbery Squad popularly referred to as SARS, can lodge their complaints.
In a statement released by police spokesperson, Jimoh Moshood, the Nigeria police said thorough investigations would be carried out on every complaint.
The statement read: "Aggrieved members of the public who have any complaint in the past or present of violation of their rights by any Special Anti-Robbery Squad (SARS) personnel anywhere in the country should report through any of the following channels for investigation and further actions.
The contact channels are listed below:

1) IGP X-SQUAD
0902 690 0729, 08078662130, 08174041000 – CALLS
0903 227 8905 – SMS
0903 562 1377 – whatsapp
Email: [email protected]
2) IGP MONITORING UNIT
08036242591
3) FORCE PUBLIC COMPLAINT BUREAU
07056792065 Calls/SMS/whatsapp
08088450152 Calls/SMS/whatsapp
Email: [email protected], [email protected]
Twitter: @PoliceNG
www.facebook.com/ngpolice
4) PUBLIC COMPLAINT RAPID RESPONSE UNIT (PCRRU)
08057000001 – Calls Only
08057000002 – Calls Only
08057000003 – SMS & whatsapp only
Twitter: @PoliceNG_PCRRU
www.facebook.com/PolicePCRRU
PRIVATE SECTOR
5) Nigeria Policing Programme (NGO)
6) EIE NIGERIA
eienigeria.org
Don't forget to comment and share