News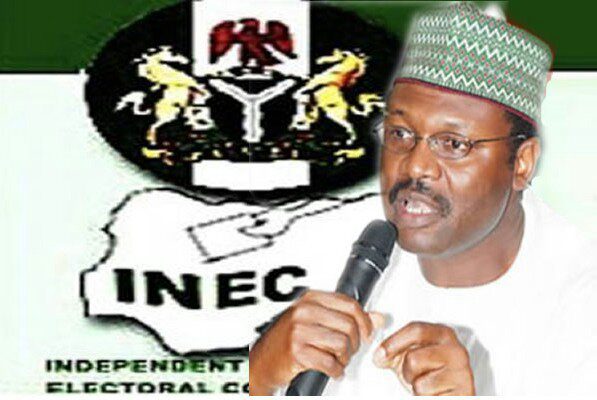 Nigeria's electoral body, INEC, has admitted in a new statement, of several irregularities in last Saturday's Osun State governorship election, which was declared inconclusive.
In a statement released online, the Independent National Electoral Commission (INEC), has clarified the conduct of its staff, Mutiu Salawu, caught on Sunday at St. Patrick Grammar School, Gbongan, tearing the polls result for Ayedaade Local Government Area.
A video of the incident which went viral online, show Salawu saying that he was sent by the electoral officer for the LGA, Aderinoye Olukemi, to tear the result of the notice board at the collation centre of the LGA.
However, the Resident Electoral Commissioner of INEC in Osun State, Segun Agbaje, in a statement on Tuesday explained Salawu was acting on a directive to replace the Form EC 60 which had erroneous result with the correct one.
He said the directive was given to Salawu by Mrs Olukemi after shebreceived information from the local government security chief of an error on the form pasted at the collation centre.

"Mr. Mutiu Salawu, being a dutiful staff, went to carry out the lawful instruction of his boss when he was accosted by a mob that rough-handled him before they took him to Adelani Rafiu Oyediran Ajanaku's house along the New Gbongan Osogbo Road.
"There, he was humiliated, harassed and subjected to take manipulated photographs that were sent to various social digital platforms. He was then brought to the INEC State Office where he was harassed by some section of the media", Agbaje narrated.
"The LGA Collation Officer, Prof. Adeagbo, accepted the fact that there
was an error in the EC 60 (E) pasted at the LGA Collation Centre, especially the figure (10,836) recorded for PDP on the poster which is different from the actual votes scored (9,836) by the PDP.
"It should be noted that the INEC staff, Salawu Mutiu Kolawole, did not destroy the Result Sheet for the said election for they are intact in the custody of the Commission and copies of same are with agents of the 48 political parties that contested the Governorship Election."
Agbaje expressed INEC's displeasure that a section of the media reportedly broadcast the event without verification.
"The Commission is displeased with the conduct of a section of the press that repeatedly broadcast the event maliciously without proper investigation to know the true position of things. This attitude has misinformed the public and INEC has been misrepresented in the narrative," he said.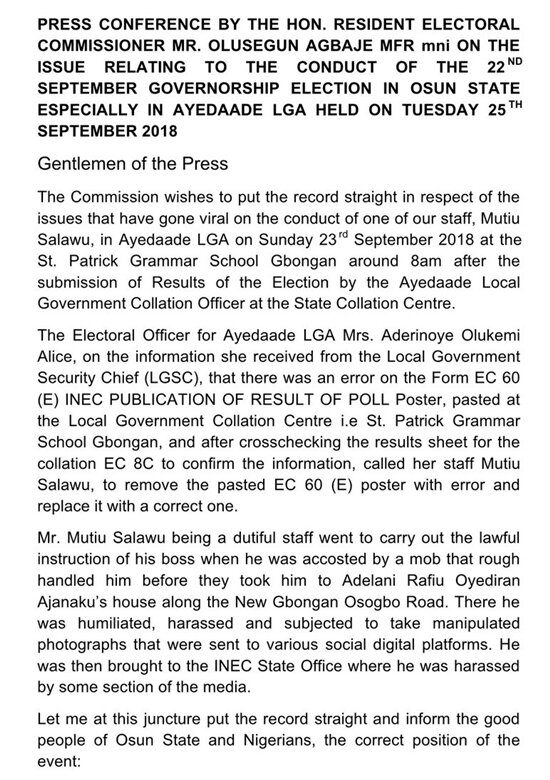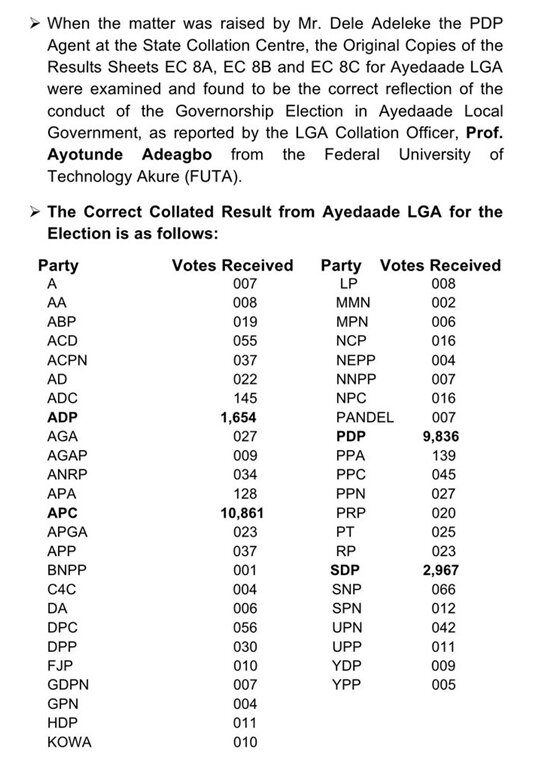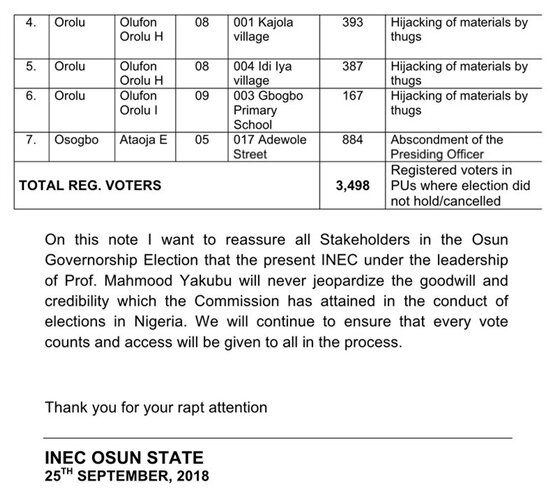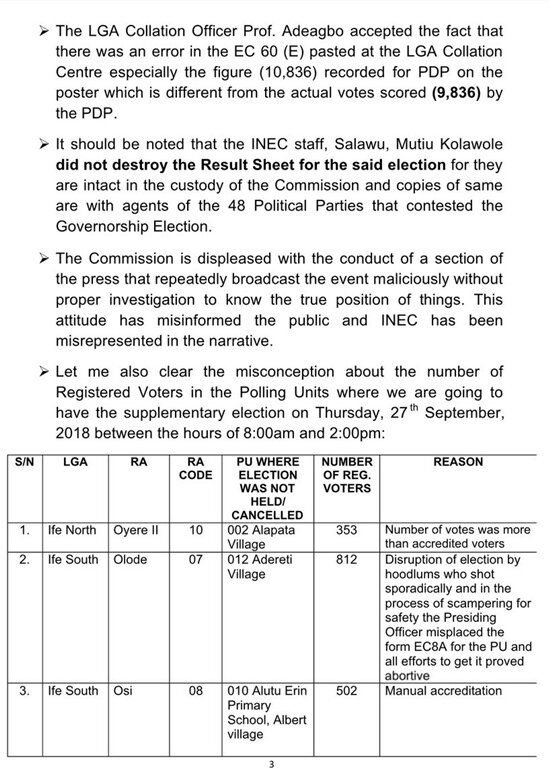 Don't forget to comment and share