News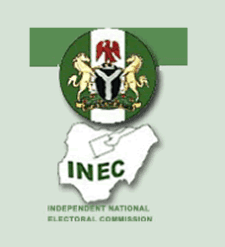 The Independent National Electoral Commission (INEC) has told the
Peoples Democratic Party (PDP) candidate in the Ekiti state
gubernatorial election, Kolapo Olusola Eleka, to carry out his threat
of challenging the result of the poll in court.
The electoral body insisted that the result of the election was a reflection of the will of the people and that Eleka heading to court was the proper thing to do, The Nation reports.
"INEC welcomes the decision of Prof. Eleka to go to the tribunal on the outcome of the governorship election. That is the proper thing to do," INEC's director of voter education and publicity, Wole Osaze-
Uzzi said.
"Legal process is a better resort than making inciting statements and engaging in media trial. We welcome judicial intervention on
disputes arising from the election. Just like in the case of Edo State, it
is left to Eleka to prove his case before the tribunal."
The official said the fact that international and local observers
rated the conduct of the poll as good was an indication that the outcome of the election was a fair reflection of the will of the people of Ekiti state.
"We have been receiving preliminary reports from the accredited Civil
Society Organisations (CSOs). Most of those in the so-called Coalition
of Civil Society Groups were not accredited for the poll by INEC," he
said.
"The materials and logistics were on spot and accreditation of voters
started as and when due in more than 92 per cent of the polling
units."
Meanwhile, Governor Ayodele Fayose has finally reacted to the outcome of the Ekiti gubernatorial election describing it as rigged and blaming President Muhammadu Buhari.

Kayode Fayemi of the All Progressives Congress had defeated Professor Kolapo Eleka who is the deputy governor of the state in the July 14 polls.
In a series of tweets on Monday, July 16, Fayose vowed that the party would secure its stolen mandate in court. He claimed there was no celebration in Ekiti after Fayemi's victory saying it showed mandate was stolen from the people.
Don't forget to comment and share