News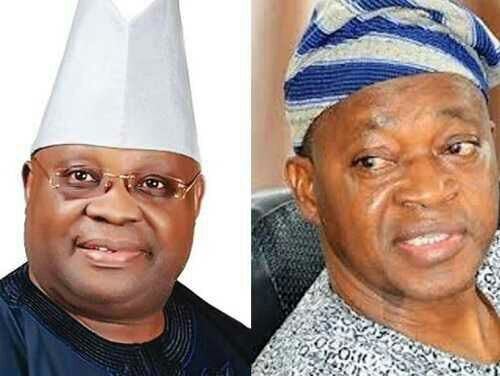 A re-run will be declared for the Osun State governorship election due to the margin of victory between the two leading candidates.
The Independent National Electoral Commission has declared the Osun
state governorship election inconclusive, in a declaration made by Joseph Fuwape, the presiding officer of the election at the INEC headquarters in Osun.
The election, which is one of the closest in Nigeria's electoral history, was held on Saturday to elect a new governor for the South-Western state.
According to PREMIUM Times , at the end of the collation of votes, the
PDP candidate, Isiaka Adeleke, won majority votes of about 254,698 votes while Gboyega Oyetola of the APC came a close second with 254,345 votes. Both leading candidates had a difference of about 354 votes.
"Unfortunately as the returning officer, it's not possible to declare anybody as the clear winner of the election on the first ballot," Fuwape
said.
He explained that "the total registered voters in the five polling units where elections were cancelled is 3,498 votes. Since that figure was higher than the difference between the votes of the leading candidates, a re-run election had to be conducted," the INEC chief explained.
"I, Joseph Adeola Fuwape, hereby, declare this election inconclusive," he said.
According to electoral rules, a re-run election can be so declared if the margin of victory in an election is lower than cancelled votes, such as in
Osun where thousands of votes were cancelled in various local governments while the vote difference between the leading candidates was less than a thousand. In that case, rerun will be held in only affected areas where elections were cancelled.
INEC is expected to formally announce the rerun any moment from now, as Thursday is being considered for the rerun.

Don't forget to comment and share