News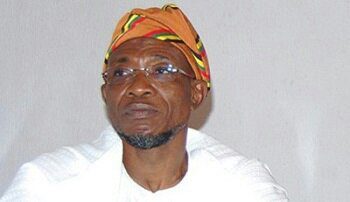 Pressure is being mounted on the All Progressives Congress-led administration of Governor Aregbesola to pay salaries.
The Osun State chapter of the Nigeria Labour Congress is beginning a three-day warning strike tomorrow (Wednesday) to press home their demands for the payment of the arrears of modulated salaries of workers as well as pensions and gratuities of the retirees.
The NLC Chairman in Osun State, Mr. Jacob Adekomi, said this on Tuesday in an interview with a Punch correspondent in Osogbo.
He said that the Congress had declared the strike following the expiration of an ultimatum given to the state government to commence
payment of the outstanding salaries.
Adekomi said, "We are starting three-day warning strike tomorrow. We are embarking on this strike because of the salary arrears as well as gratuities of pensioners.
"The government also owes its own part of the contributory pension
deductions and 2016 leave allowances. We issued an ultimatum earlier and this is the next option.
"The government started modulated salaries in July 2015 and they have paid the balance of three months of the modulated salaries since that time."

The state government had paid full salaries and pensions to workers and retirees for the month of July 2018 but the workers have insisted that the arrears of the half salaries must be paid as well.
Don't forget to comment and share