News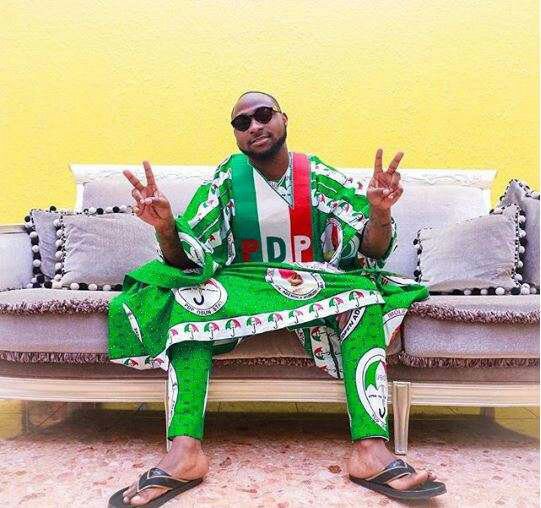 Davido is proving that he is all out to support his uncle, Senator Adeleke as well as see the Osun governorship election through to a very conclusive end.
Davido, a nephew of Ademola Adeleke, the candidate of the Peoples
Democratic Party (PDP), has asked the party to reject any plans to declare the Osun gubernatorial election as inconclusive.
Results announced from the collation centre shows that the PDP polled 254,698 votes while APC has 254, 345. The difference between both parties being 353 votes.
Davido, who has been supporting his uncle by performing at pre-election rallies, accused the Independent National Electoral Commission (INEC) of "daylight robbery" by "planning to declare the election inconclusive".
"They are planning now to declare the election inconclusive as a result of cancellation and violence in some p u bc the margin is too close, PDP must fight this injustice. We must come out to say no to this daylight robbery," he tweeted.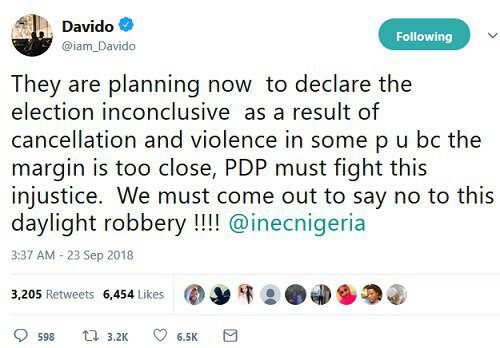 "We are not joking on this election matter this time around. APC think
say osun ppl be mumu. No one can clap with one hand. Ajumose ni."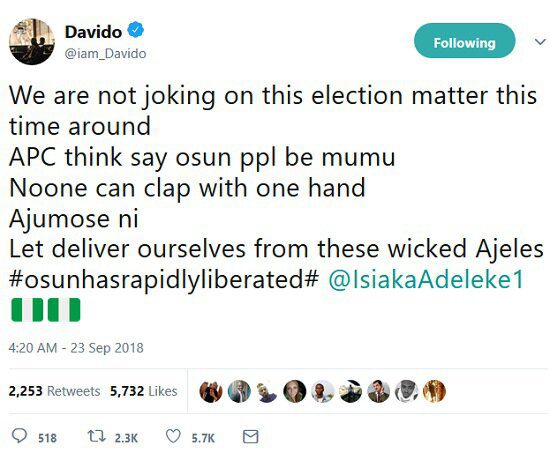 The Independent National Electoral Commission has declared the Osun state governorship election inconclusive .
Joseph Afuwape, the returning officer, announced this at the head office of the commission in Osogbo, the state capital.
Don't forget to comment and share