News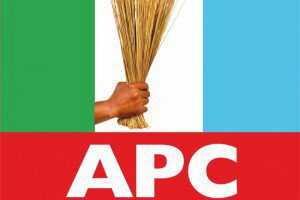 All Progressives Congress, APC, said it will commence the sale of expression of interest and nomination forms to its aspirants for the 2019 electionstoday (Wednesday).
The ruling party, in a statement by its acting National Publicity Secretary on Tuesday, disclosed that the sale would end on September 10. It said a presidential aspirant would pay N45m, as against N55m fixed by the party last week.
With the sale of the forms closing on Monday, it means those seeking elective posts on the platform of the APC have sixdays to pay the fees.
According to the party, "each presidential aspirant will pay N5m for expression of interest form and N40m for the nomination form."For a governorship aspirant it would be "N2.5m for expressionof interest form and N20m for nomination form making it N22.5m."

"For a senatorial ticket, an aspirant will pay N1m for the expression of interest form and N6m for a nomination form. "The House of Representatives aspirant will pay N3.85m, including N350,000 for the expression of interest form and N3.5m for the nomination form.
"A House of Assembly aspirant to pay N850,000, including N100,000 for the expression of interest form and N750,000 for the nomination form."The party, however, announced a 50 per cent discount for female and physically challenged aspirants.
Recall that in 2014, those who sought the presidential ticket of the party paid N27m for both forms (expression and nomination). Incumbent governors, who ran for a second term paid N10.5m, while fresh aspirants paid N5.5m.
Incumbent senators paid N5.3m, while fresh aspirants paid N3.3m. Members of the House of Representatives, who sought re-election, paid N3.2m, while fresh aspirants coughed out N2.2m. In the 36 states, sitting lawmakers in the Housesof Assembly paid N800, 000, while fresh aspirants paid N550,000.
Meanwhile, the APC on Tuesdaystated that its nationwide congresses to elect delegates would be held on September 12,while on September 13 and 14 appeals arising from the congress would be heard. It added that from September 15 to September 18, aspirants who had purchased forms would be screened.
On September 19 and September 20, there will be appeals arising from the screening of aspirants to various posts.According to the APC, its presidential primary would hold on September 20 and its appeals on September 22.
It added that it would hold its governorship primaries on September 25 and its appeals on September 26 and 27.
The APC will hold its senatorial and House of Representatives primaries from September 27 toSeptember 29, while state assembly primaries will take place on October 2.
Don't forget to comment and share