News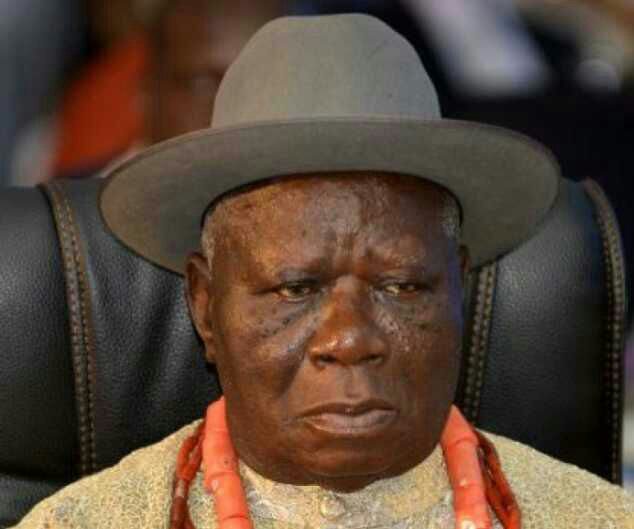 Inspector General of Police, Ibrahim Idris has apologised to elder statesman, Edwin Clark over the raid of his house on Tuesday.
The IG sent a delegation of senior police officers, led by DIG Habila Joshak (DIG DOPs), alongside some commissioners of police to visit the elder statesman and apologize on behalf of the Nigeria Police Force and the IGP.
According to a statement by DCP Jimoh Moshood, Acting Public Relations Officer, Force Headquarters, Abuja, the apology was for "the misconducts of the said Police personnel and the attendant embarrassment the search has caused on the elder statesman and his family".
See the full statement below…

1. IGP sends high powered delegation of a DIG and other Senior Police Officers to apologize to the Elder statesman Further to the earlier Press Statement from the Nigeria Police Force on the directives ofthe Inspector General of Police for immediate detention and Investigation of the Four(4) Police Personnel (including a Senior Police Officer) and an informant involved in the unauthorized, illegal and unprofessional misconduct in the Search of Chief Edwin Clark's Residence in Asokoro, Abuja, today 4th September, 2018.

2. The IGP as stated in the Press Statement was not aware and did not authorize the search and has therefore sent a delegation of Senior Police Officers, led by DIG HABILA JOSHAK (DIG DOPs) along with some Commissioners of Police who visited the Elder Statesman, Chief Edwin Clark and apologized on behalf of the Nigeria Police Force and the IGP for the misconducts of the said Police Personnel and the attendant embarrassment the search has caused on the Elder Statesman and his family. The delegation was received by Chief Edwin Clark and the apology was accepted by him.

3. Furthermore, the Inspector General of Police has directed that while the Four (4) Police Personnel are in Detention and being investigated and tried within the Force Disciplinary Procedures before appropriate punishments are meted out to them, the IGP has directed the immediate parade of the informant (Suspect) on Wednesday 5th September, 2018 in the presence of the press and the public, before his prompt arraignment and prosecution in Court.

Ag. DCP JIMOH MOSHOOD

FORCE PUBLIC RELATIONS OFFICER

FORCE HEADQUARTERS

ABUJA
Don't forget to comment and share