News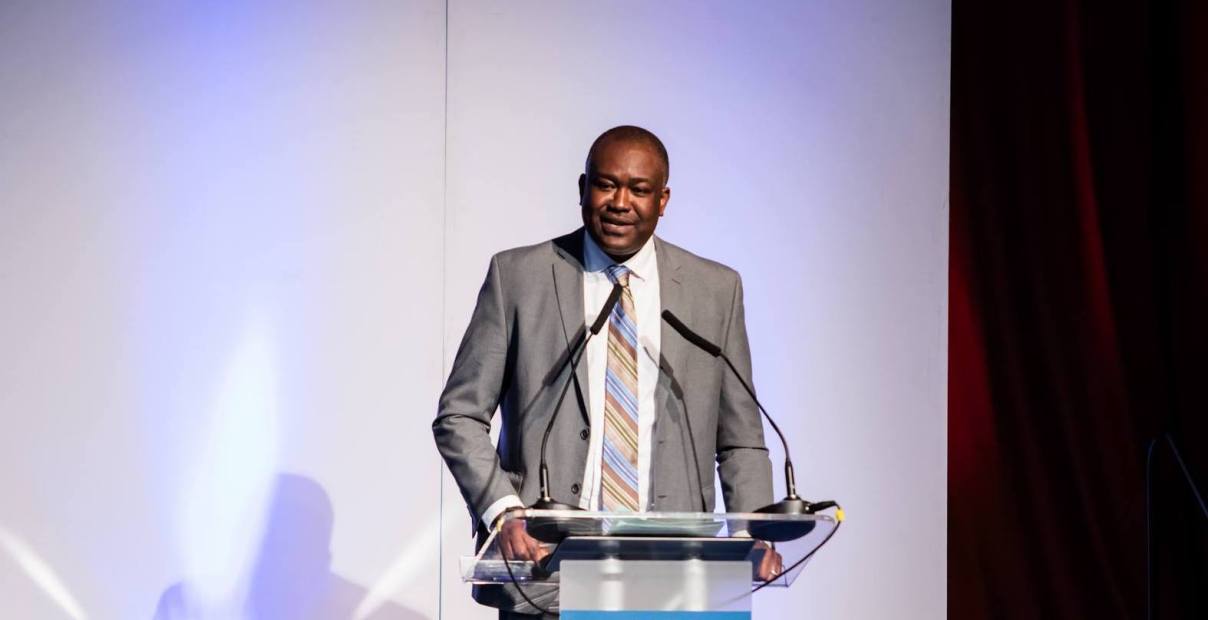 A presidential candidate has blown hot, explaining how the APC government dragged millions of Nigerians into poverty.
Gbenga Olawepo-Hashim, the presidential candidate of the Peoples Trust, has berated the ruling All Progressives Congress for what he described as the party's poor economic management strategy, which he said has led to greater poverty amongst Nigerians, Premium Times reports.
In a statement made available to Premium Times on Sunday, the presidential candidate said the "APC's woeful failure has put 88 million Nigerians into acute poverty.
He said 1.1 million of that number "got into that bracket in the last four months despite relatively high oil price."
Mr Olawepo-Hashim said Nigerians were getting poorer because of the woeful economic management strategy or lack of strategy of the APC government.
"Even though Nigeria was not a prosperous economy when President Buhari took over, the Nigerian economy has now gone from bad to worse," he said.
He said the recent revelation by the Brooklyn Institute that 88 million Nigerians now live under acute poverty is disappointing, especially because a new one million more Nigerians moved into the poverty bracket within the last four months.
The businessman said the data on youth unemployment and job losses suggested the APC has a covenant with poverty and misery.
"There is no reason for this when oil prices are high," he said
The presidential candidate also promised he would cut down acute poverty by half in the country within years of his election as president and commander-in-chief, and then set the nation's economy on the path of modernization and all-round development.
"Our new Nigerian Economic Development plan will create 4 trillion dollars GDP in 10 years by the Grace of God. We target to net 5percent of Global infrastructure funds in 10 years by removing obstacles to investments and rapidly increase the ease of doing business in Nigeria," he said.
"We will promote an innovative economy by protecting proprietary rights of innovators and the sanctity of agreement. We will integrate Agriculture, Solid Mineral Sector with industries and increase manufacturing share of the GDP to 40percent and then tackle unemployment through industry based jobs."
"The transformation of Nigeria's economy from a poor 510 billion dollar economy to a 4 trillion dollar economy within 10 years, the reduction in poverty and the restoration of peace, unity and stability in Nigeria, a country that the ruling party has badly mismanaged.
"I am therefore better placed to bring the country back together. I am most assured I can get the job done given my record of accomplishment" he said with a high of confidence, adding "I will restructure the economy from a dependent one to a self-reliant economy by investing in iron and steel, research and development, and in other critical sectors."
He further said the critical sectors he would tackle include "chemical and machine tools, so as to generate the production of capital goods, local capital and to bring in prosperity, through the needed multipliers."
Mr Olawepo-Hashim, who has substantial business interest in oil exploration and energy generation, also promised to implement a New Economic Development Programme (NEDP), which he said would lead to the expansion of Nigeria's Gross Domestic Product (GDP).
"Besides, the NEDP will also increase the Per Capital Income (PCI) of the average Nigerian to between 16,000 to18, 000 US dollars within ten years as well," he added
"This will make Nigeria to be at par with middle-income countries like Malaysia, with whom we had comparable income level at independence.
"Other than this, the NEDP would target an estimated 2 trillion US dollars into infrastructure within ten years. It will also create jobs from manufacturing, industrialization, and then link up industries with solid minerals and the agricultural sector."
The agricultural sector, he also said, would be integrated with the industrial and solid mineral sectors, to create sustainable jobs for youths employment.
Mr Olawepo-Hashim is a former student union activist in the 1980s and a pro-democracy activist in the early 90s.
Don't forget to comment and share