News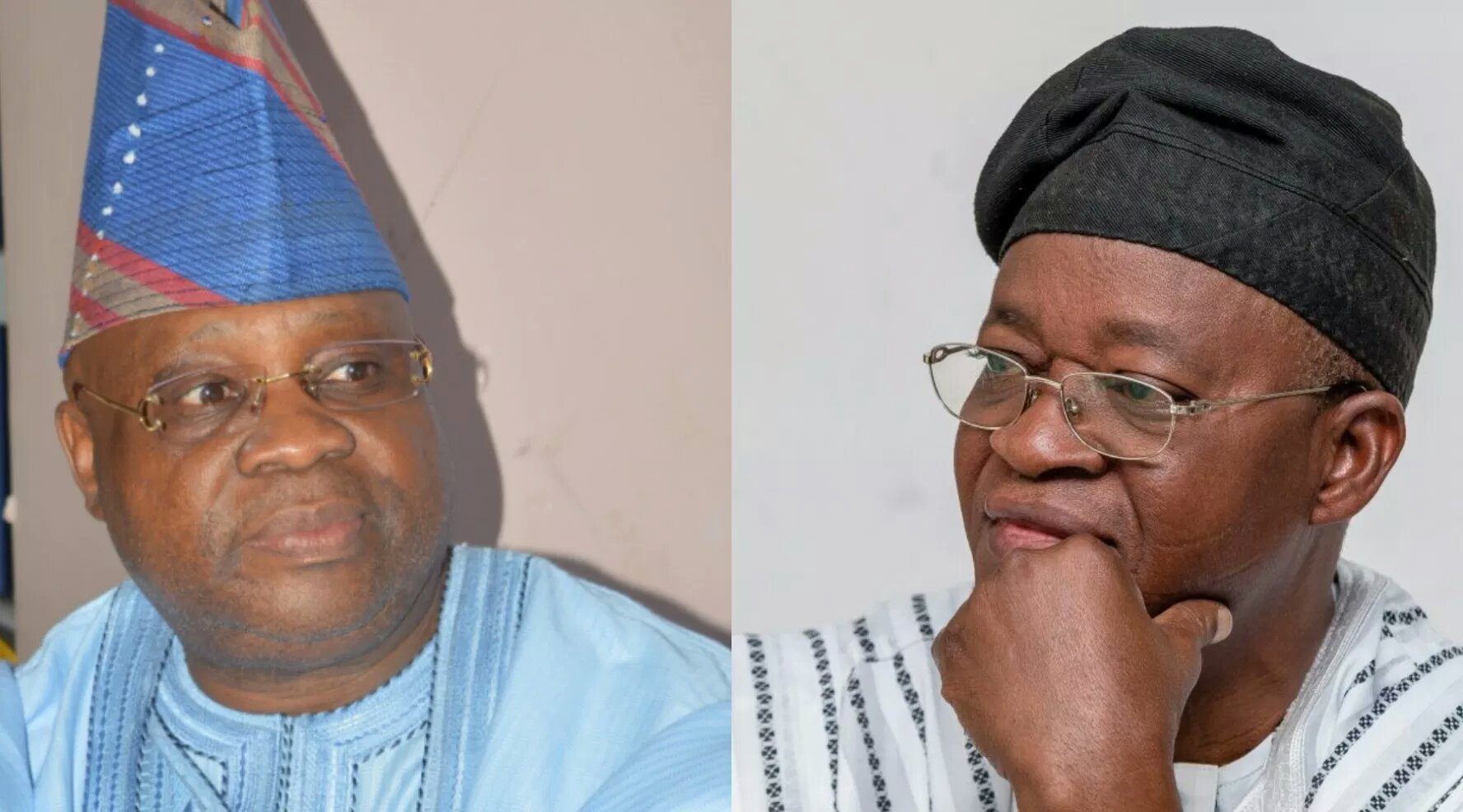 The September 22 gubernatorial election in Osun state was declared inconclusive by the
Independent National Electoral Commission (INEC) as a result of the slim margin between the votes polled between Senator Ademola Adeleke of the Peoples Democratic Party (PDP) and Gboyega Oyetola of the All Progressives Congress (APC).
Joseph Afuwape, the returning officer, said the margin between the candidate of the PDP and the candidate of the APC was not significant enough to declare a winner. The PDP candidate polled
254,698 votes while the APC flagbearer had 254,345, leaving a gap of 353 votes.
INEC's election guideline made pursuant to Section 153 of the Electoral Act stipulates a rerun if the margin of victory in an election is lower than the number of voters in units where elections are cancelled.
Since the total number of cancelled votes (3,486) exceeds the difference between the two leading parties (353), Afuwape said it was impossible for him to declare any party as the winner.
Consequently, INEC announced that a rerun election would be conducted today, Thursday, September 27, specifically at the polling units where votes were cancelled, to enable the people of Osun state finally decide who will succeed Governor Rauf Aregbesola.

The supplementary contest is a straight battle between Adeleke and Oyetola. However, other parties will be allowed to participate.
It will be taking place at seven polling units spanning through four local government areas, namely Ife North (one polling unit), Ife South (two polling unit), Osogbo (one polling unit) and Orolu (three polling unit).
The total number of voters in the units where the elections were cancelled is 3,498.
Breakdown of the areas where the rereun will be conducted:
Ife North – Ward 10, PU2
Ife South – Olode Ward 07, PU12, Adereti Village
Ife South – Osi Ward 8 PU10, Aluti Erin Primary School, Albert village
Orolu – Ward 08 PU001, Kajola village
Orolu – Ward 08 PU004 Idi Iya village
Orolu – Ward 09 PU 003 Gbogbo
Primary School Adeleke Osogbo – Ataoja Ward 05 PU 017 Adewale Street
As the people of Osun state, particularly the polling units affected, troop out to finally decide who become their next governor between Adeleke and Oyetola, Wiseloaded is fully on ground to give you bit by bit insightful live updates from the polling units and the collation centre. Don't forget to refresh your browser always for fresh updates.
Don't forget to comment and share