News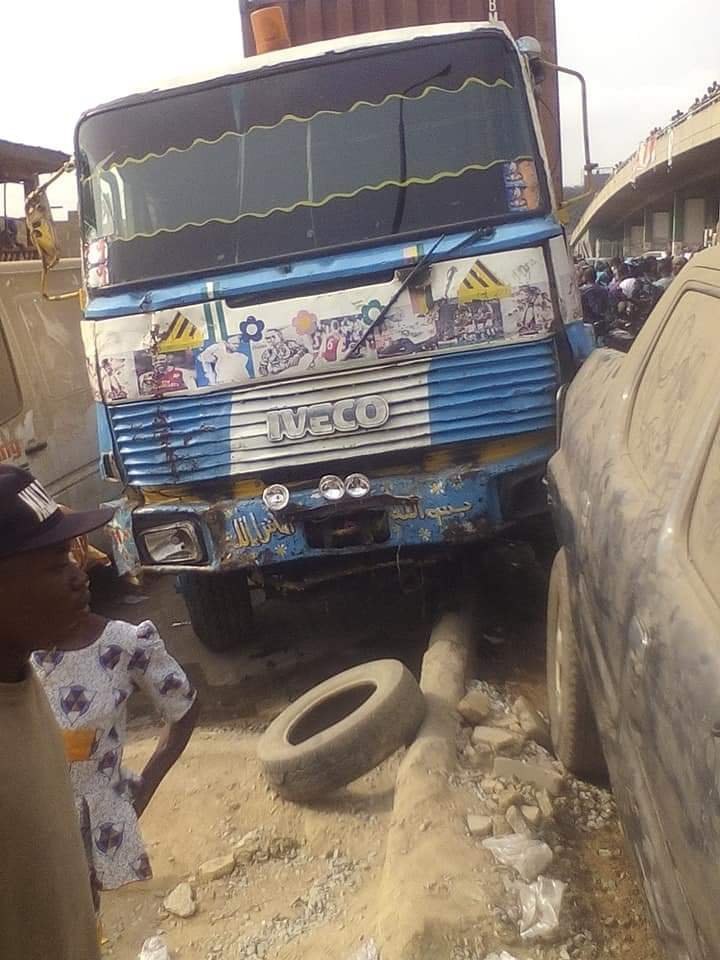 A fatal accidentent happened on Friday morning at Molete in Ibadan, the Oyo state capital as a truck carrying container lost its control.
The truck has crushed a yet to be identified woman to death leaving several others injured in Molete Ibadan early morning today.
An eye witness said the tragedy occurred at about 8:02 am under the Molete flyover due to a brake failure experienced by the driver of the trailer carrying a container.
The corpse of the accident victim, whose identity was still unknown was carried by the members of the Oyo State Road Traffic Management Agency (OYTMA) and Nigeria Police, Oyo State command to be deposited at a morgue.

About three buses and four Keke NAPEP were damage in the fatal accident.
See other photos below: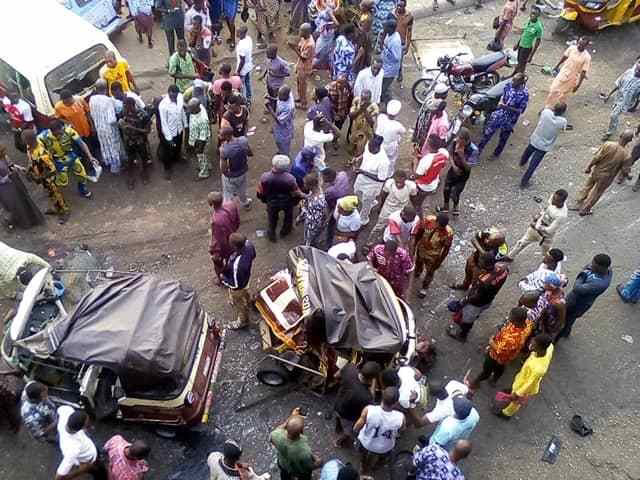 Molete Accident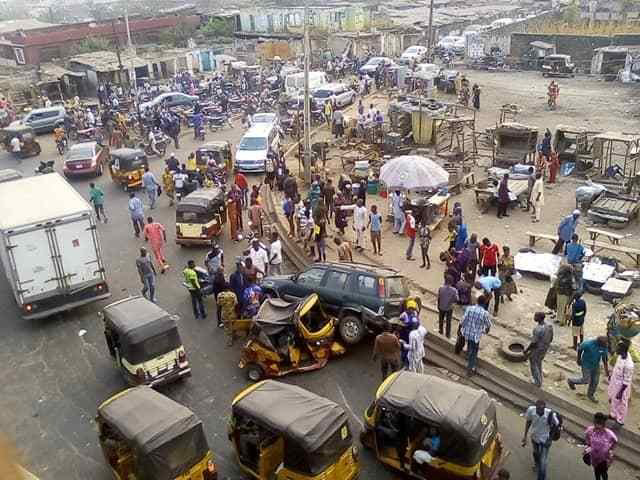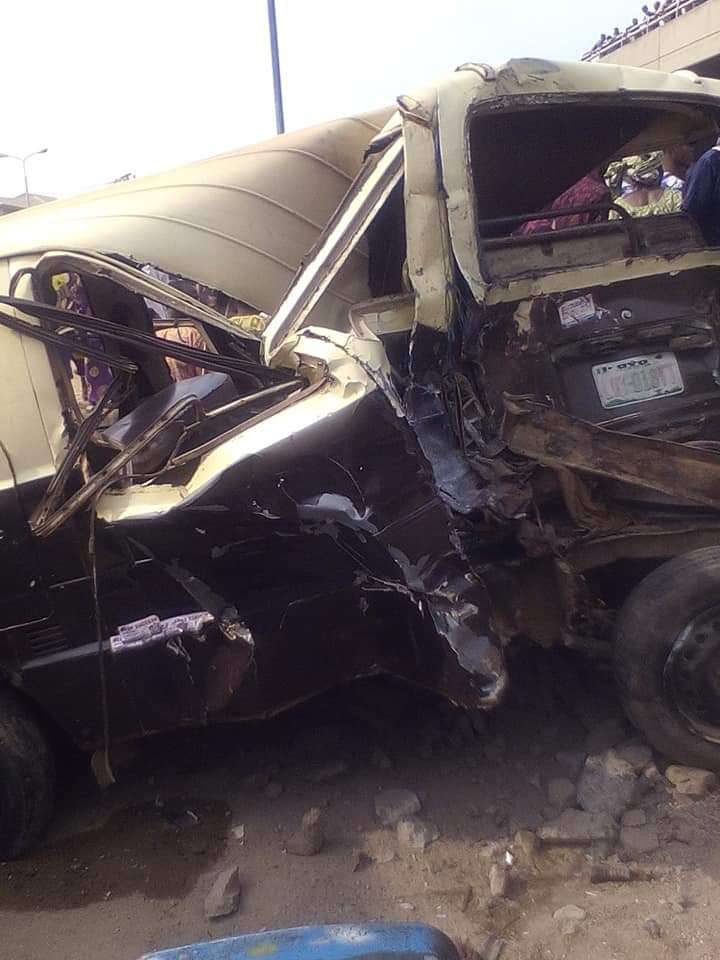 Don't forget to comment and share