News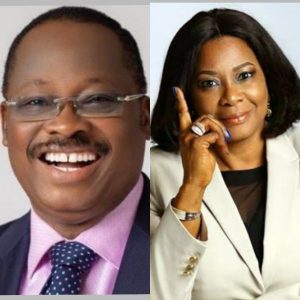 Oluyole Federal Constituency Representative, Hon. Tolulope Akande-Sadipe has joined others to commemorate the first anniversary of her late uncle and benefactor, Sen.  Abiola Ajimobi, who passed away June 25, 2020.
To mark the one-year anniversary of the former Governor of Oyo State, Akande-Sadipe shared a handful of emotional laden words, reminiscing some of the memorable moments shared with the late Politician.
"Lives are like rivers: Eventually they go where they must. Not where we want them to." My Uncle, My Mentor, My Leader, Senator Abiola Ajimobi,  25th of June 2020, still seems so surreal. A day you flowed like a River to the Almighty", she wrote.
"Today a year later we celebrate you as we will till eternity,  for a year ago, a Warrior went to be with the Lord", she continued.

Calling on Nigerians to emulate the late politician's rare virtues, she said, "I call on us all across Oyo State, let us emulate his ways to keep his dream of a better  Oyo State alive".
She continued,  "Our actions and not our words alone will keep his legacies alive for a greater Oyo".
"Through us all, His legacies tangible (infrastructural) and intangible (Leadership Character and family values) will stand the test of  time".
She wished late Senator Ajimobi eternal rest in the bosom of the Almighty.
Concluding, she wrote, "Koseleri, The master builder of Modern Oyo  Sun re".
Olamilekan Olusada,
S.A Media and Publicity