News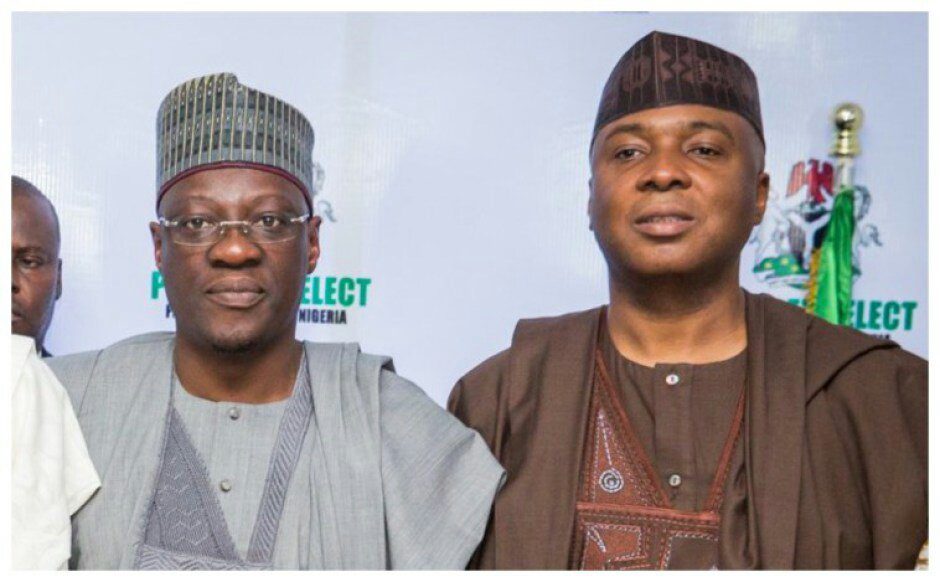 Five gang leaders who were part of a dozen armed robbers who killed 33 people in a wide-ranging robbery operation in Offa, Kwara State, in April 2018, have confessed that they are being sponsored with firearms, money and operational vehicles by the Senate President Bukola Saraki and Governor Abdulfatah Ahmed of Kwara State.
According to the Police, the suspects added during investigations that they are political thugs under the name Youth Liberation Movement a.k.a "Good Boys".
The Five (5) gang leaders namely; Ayoade Akinnibosun, Ibukunle Ogunleye, Adeola Abraham, Salawudeen Azeez, Niyi Ogundiran and some of the other Seventeen (17) suspects arrested, admitted in their statement for direct involvement and active participation in the ;
•Offa Bank Robbery ; (i) First Bank Offa (2) Guarantee Trust Bank Offa (3) ECO Bank Offa (4) Zenith Bank Offa (5) Union Bank Offa (6) Ibolo Micro Finance Bank Offa
•The gruesome killing of THIRTY THREE (33) innocent persons (during this robbery) which includes some pregnant women and nine Police personnel
• Attack on the Divisional Police Headquarters in Offa.
They confessed and volunteered statements that they were political thugs of the Senate President, Federal Republic of Nigeria, Sen. Bukola Saraki and the Executive Governor of Kwara State.
The Senate President, Sen. Bukola Saraki is being invited by the Nigeria Police Force to report to the Force Intelligence Response Team office at Guzape, Abuja to answer to the allegations levelled against him.
Don't forget to comment and share