News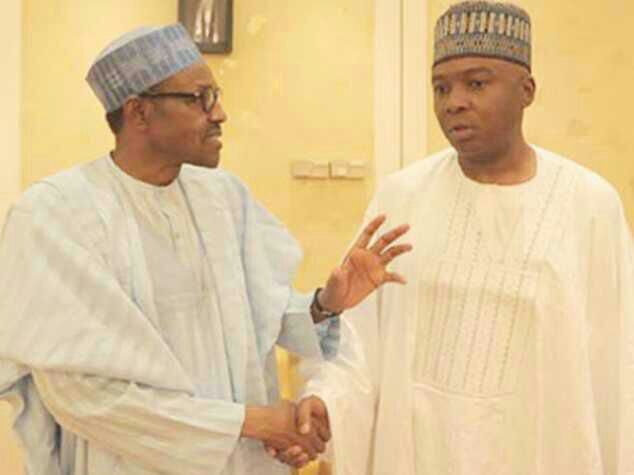 A chieftain of the All Progressives Congress, APC, in Edo State, Hon. Charles Idahosa, has reminded Nigerians how the Senate President disrespected his own father, Olusola Saraki, because of his personal ambition in Kwara State.
He said this while insisting that there was nothing like Reformed All Progressives Congress, R-APC, but corruption fighting back.
With 2019 getting nearer, Idahosa told Vanguard that whether Saraki and the Speaker of the House of Representatives, Yakubu Dogara stayed in the APC or not, President Muhammadu Buhari will win the presidential election."There is nothing like Reformed APC. Those are junk politicians.
If you read a newspaper interview I gave some time ago, I said Muhammadu Buhari was doing very well but that, very soon, corruption will fight back. What you are seeing now is corruption fighting back.

"The money in the hands of these people is so much that they are ready to muscle every opposition. What is R- APC? In 2014, 2015, a group of PDP members who felt aggrieved and led by Bukola Saraki, left the party.
Saraki is a creation ofhis father."Without Dr Olusola Saraki, I don't think we would be seeing Bukola Saraki. But we all saw what he did to his father in Kwara because of personal ambition."So, Saraki, as far as I am concerned, has no respect for any constitutional arrangement.
He decamped into a party and became the Senate President and he is complaining that he didn't gain. Dogara became the Speaker of the House Representatives."Must you jump from one party to the other all in the name of getting positions? Nigerians must learn to look at these people and see them for who they are."So, if they like, let them stay or go. APC under Buhari will win the presidency come 2019 because Nigerians are wiser.
Buhari was a former military governor of the North Eastern State and later Minister of Petroleum and Head of State yet he has no house in Lagos, Abuja, no private jet or oil bloc."There are some inconsequential generals, if they were in a proper army, theywill not grow to become captain."One of them told the whole world that he didn't know what to do with the millions he owns, yet in this country we still accept them"Generals who retired at the age34 or 35 and the only war they fought was some village skirmish!" He said.
Don't forget to comment and share