News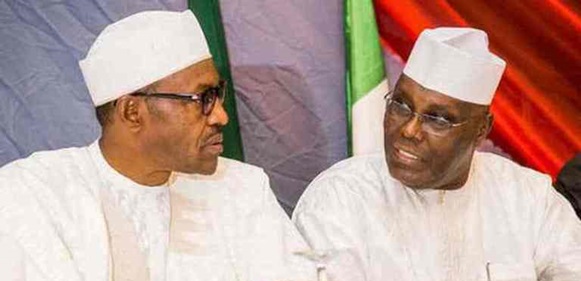 The Petition filed by Atiku Abubakar before the Presidential Election Petitions Tribunal in Abuja against the Independent National Electoral Commission, INEC, Buhari and the APC, tends to state that he defeated Buhari.
INEC announced on February 27, 2019 that Buhari of the APC won the election with 15,191,847 against Atiku of the PDP whom it said polled 11,262,978 votes.
READ MORE: Updates On Baba Suwe's Health As He Visits Minister of Health (Photos)

Meanwhile, the 139-page petition shows that "from the data in the 1st respondent's ( INEC's) server … the true, actual and correct results " from "state to state computation" showed that the PDP presidential candidate polled a total of 18,356,732 votes to defeat Buhari whom they said scored 16,741,430 votes.
However, the petition shows that the PDP presidential candidate defeated Buhari with 1,615,302 votes which doesn't include Rivers State.
Don't forget to comment and share