Sport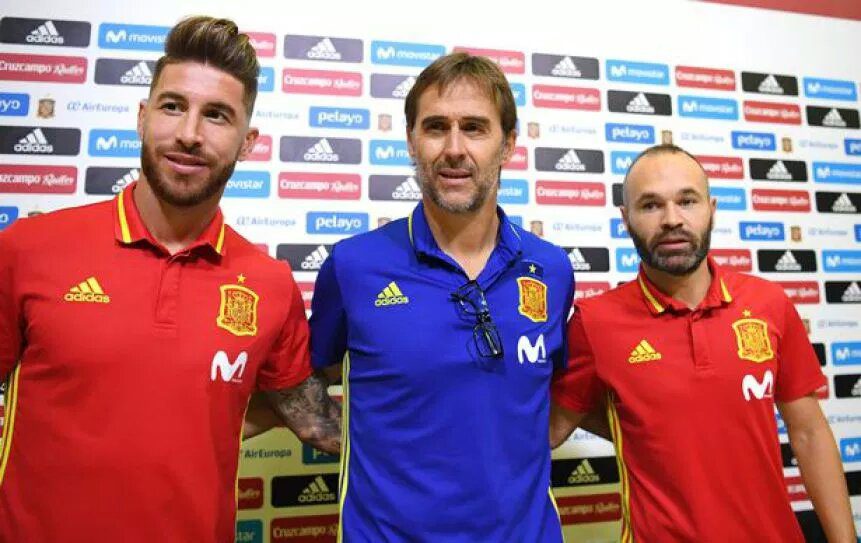 Julen Lopetegui has been sacked as Spain
manager one day before the World Cup after
being confirmed as the new Real Madrid boss
ahead of Russia 2018.
Lopetegui had penned a new contract to 2020 just weeks ago on
May 22, but the lure of succeeding Zinedine Zidane proved too
much.
The news comes 48 hours before Spain's opening Group B fixture
vs Portugal. A replacement has yet to be named, but Under-21
boss Albert Celades or Fernando Hierro are options.
RFEF president Luis Rubiales was said to be "furious" and "deeply
upset" after Los Blancos confirmed Lopetegui as their new boss
and confirmed Lopetegui's departure.
"We have been forced to break our agreement with Julen
Lopetegui," said the RFEF chief.
"We have to decided to fire the national coach [Lopetegui]. What
we have achieved in getting here is due in great part to him, and
we must thank him and wish him luck.
"There is a way that you must act, Julen has worked in a great
way with the team, but we cannot accept how he has acted in this
case.
"The Spanish national team is the team of all the Spaniards. We
only found out just five minutes before that he was leaving for
Madrid."
"To win is very important, to have the best coach very important,
but above everything is acting in the right way. Maybe this is
tough now, but in the end it will make us stronger.
"I took a plane, came back from Moscow, missed the vote on the
next World Cup to be here. We had to react, I know that whatever
I do I will be criticised, I accept that."
It was thought that senior players Sergio Ramos and Gerard Pique
had moved to prevent Rubiales from taking the decision to fire
Lopetegui.
"I have spoken with the players and I can guarantee they will do
everything, along with the new coach, to take the team as far as
possible [at this World Cup]," Rubiales added.
The reasoning behind the drastic action is that it was feared the
news could unsettle the team unity, with the clear preference for
the news to not be leaked until Spain's involvement had finished.
Rubiales insisted there is no plan in place yet to announce a
replacement, but that they would change as little as possible.
"We are going to touch as little as possible," Rubiales added. "We
are working on it. When we know we will tell you."
Don't forget to comment and share