News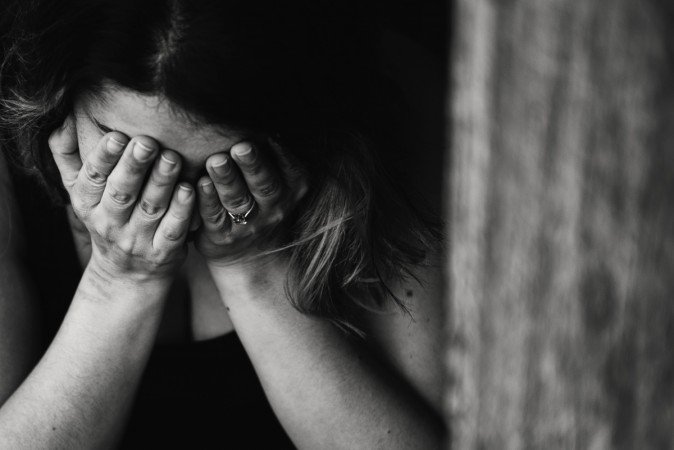 Rape, Pastors And The Church Part Two – A Nigerian Strategist, Super Brand Developer and Entertainment/Social Analyst, Akinyele Solchild has released an article on Rape, Pastors and The Church.
Akinyele Solchild inspired from the trending rape issue between Busola Dakolo and Pastor Biodun Fatoyinbo of Coza church to bring up this article, stated below;
Rape, Pastors And The Church (Concluding part)
Though all we have are allegations against this man but the reoccurring of it should make his apologist to ask the why question. For an ex-cultist and knowing the attributes of cultists I will rather believe his accusers and hope he is able to vindicate himself.

My common sense would not suddenly delete a man's past all because they opened a church and are now preaching the word of God especially when these things they are being accused of can be traced to their past lives, their is going to be an element of their past in them that they are still fighting and that isn't totally the work of God to help them to win this battle but their own personal decision to overcome as they heal from the past, it is in your bible find it, read and understand.
The mistake we make as Christians is we assume that as soon people come to church and give their lives to Christ and confess their sins, their sins disappear and their past stop existing and boom the new life was an exchange like spare parts.
In the real sense it means they saw a better living and have decided to let go their past of which there is possibility that their past keeps taunting them and coming back to them which leaves them to depend on God to help them focus on their commitment even at that their mind still plays a major role in walking away from their ugly past and if unfortunately, the temptation is bigger than them as desires get conceived, they are liable to fall which is why I think we should start looking into the past of our so-called men of God, representative of religion & politicians too.
Looking into their past not to see them in the light of it but when cases like this happens we'll be guided on how to help them not be an apologist of evil these men do all for the sake of Christ or our selfish benefits from them, because nothing will justify abuse of another human for selfish gains.
I will round up here, so who will safe us? Who will vindicate the victims? Who will stop these predators and impersonators? Who will punish them? Since the representative of the body of Christ isn't willing to help tame this bad eggs and God isn't doing better as these guys always seem to be going away with a lot and it's dehumanizing and affecting society peace, we should find an alternative.
ALSO CHECK: Rape Allegations: Ronaldo Says He Should Be An Example (See More)
And when I was thinking of alternative I wasn't thinking of a media outfit with not so clear intention/profound solution for a problem but sees an opportunity to make a statement for gains and rating as they sit a popular victim and have a chit chat for viral purpose, instead a more robust well-strategized approach to make sure they don't just be a viral banter and it ends there but help these victims nail their alleged predators.
It doesn't have to be a total responsibility of YTV though I feel Chude and his team has started something already, we don't expect the alleged predator to come and accept he is guilty as charged, he is absolutely smart to be a preacher of his calibre and with his money he can afford to pay the best brains to manage this scandal with even more robust damage control ideas. We might not send him to jail for his atrocities but if we can prove beyond reasonable doubts that he is a monster and achieve seeing many people boycott his church and send a strong message to others that are in the same WhatsApp group with him to either change for good or go down his lane too. We need to sincerely frown at this act not just use it for clouts.
And it begins with taking every testimony serious either they are famous or just ordinary people. Ask your pastor this Sunday what they feel about these reoccurring saga of another man of God tarnishing the image of the same God they both represent, guilt trip them to come out and speak their mind so that the work of God will not suffer in the long run.
They are all representing the same God even though they are using different principles, what affects COZA affects Winners, DeeperLife, Elevation and the rest. Because God does not record churches but worship, one man's wrongdoing can disrupt all others goodwill.
We will only win this battle for humanity if we go about it with a sincere purpose and not otherwise.
Don't forget to comment and share