Celebrity Gist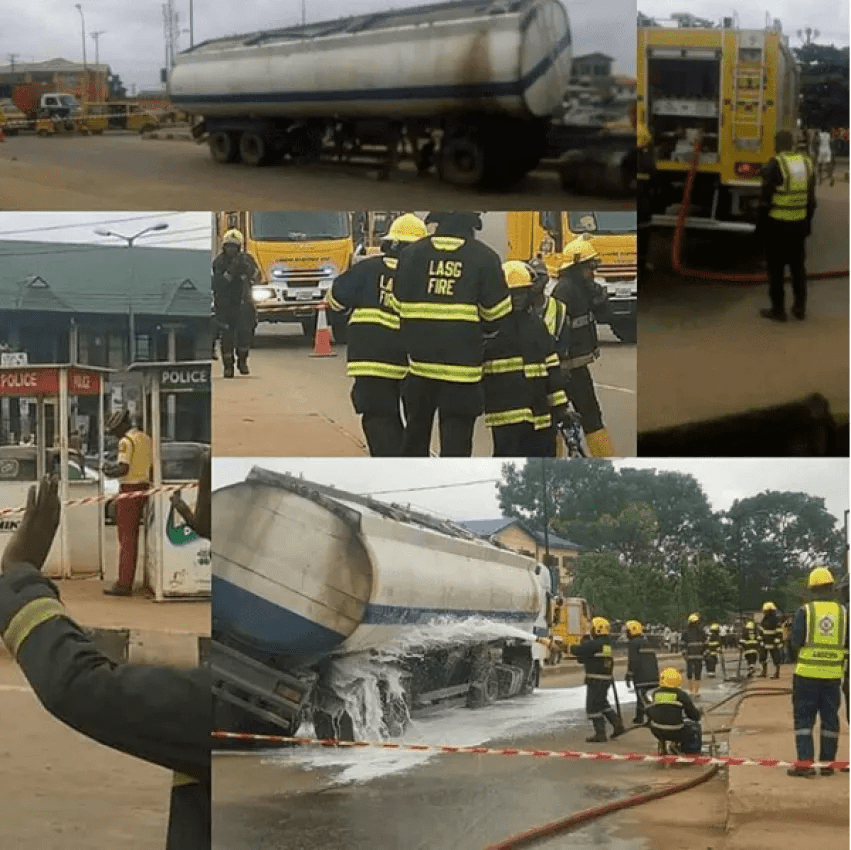 Quick response from the Police, Lagos State
Emergency Management Agency (LASEMA), and
the Lagos Neighbourhood Service Corps helped
to avert the repetition of the Otedola Bridge
inferno at the Iyana-ipaja area of Lagos on
Wednesday.
The 33,000-PMS carrier was spilling its content at Moshalashi
Bus Stop but a swift response from emergency service stopped
the tanker from exploding.
According to a witness, the leaking tanker was spotted by
policemen monitoring traffic at Moshalashi, who then alerted
LASEMA and other emergency service teams.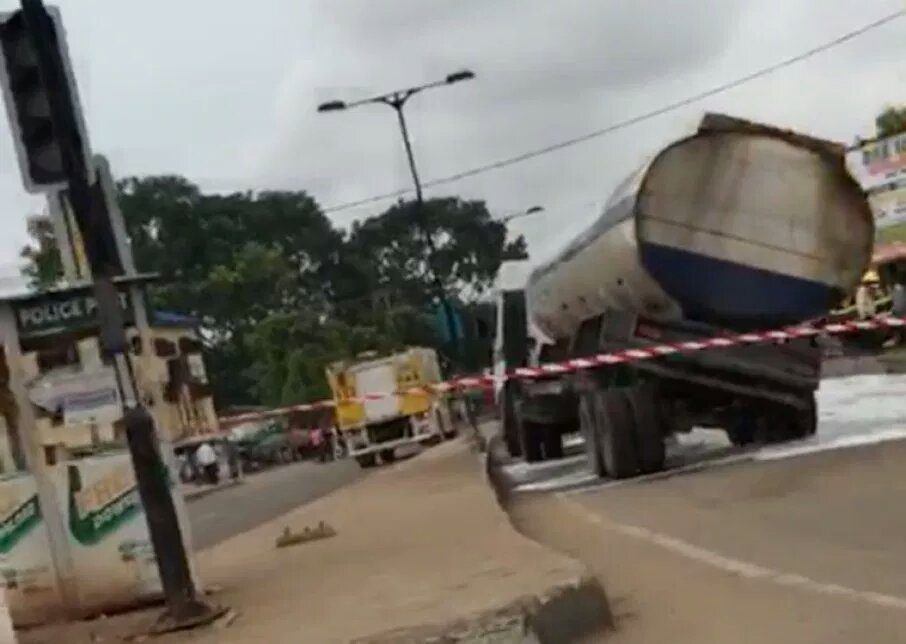 Routes leading to the scene of the spill have since been cordoned
off, with traffic diverted to other routes.
Don't forget to comment and share