News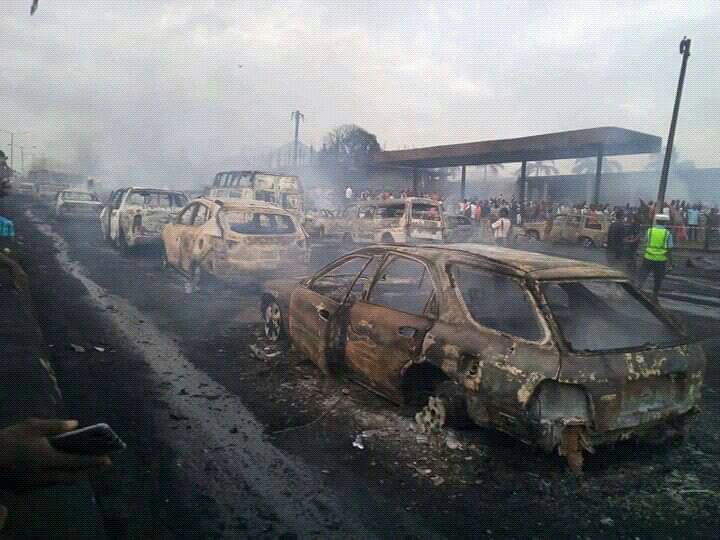 At least 30 cars were burnt when a fuel tanker
exploded along Otedola bridge on Lagos-Ibadan
expressway this evening.
Some sources say the cars affected were over 50. Lives were also
lost but the number of casualties cannot be determined at the
moment.
Photos shared online shows the extent of the damage done by the
explosion. Huge plume of black smoke can be seen rising into the
sky as the fire raged along the expressway.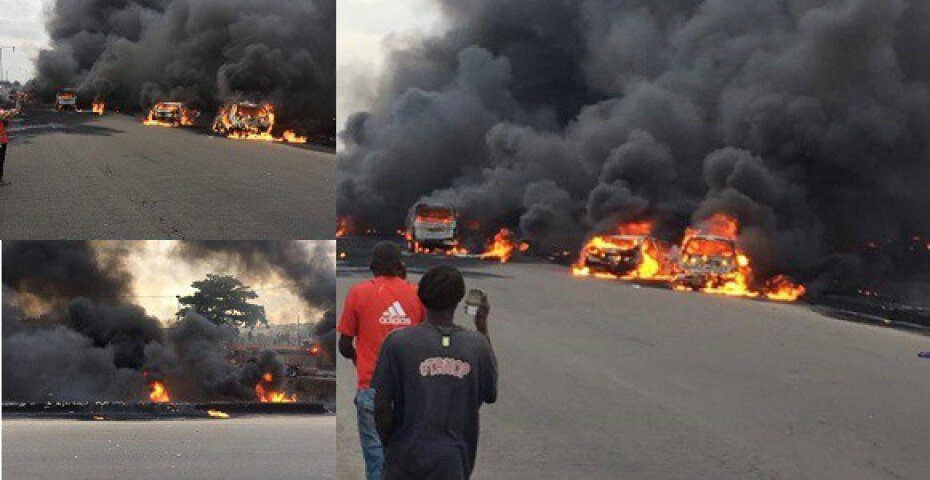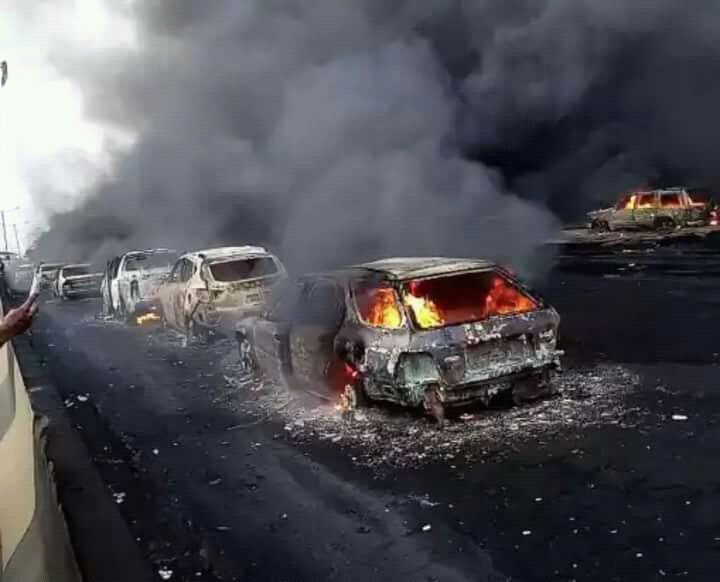 Don't forget to comment and share