News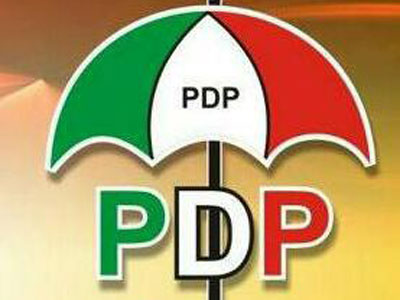 The Osun State Peoples Democratic Party (PDP) is set for another total victory as it has clinched 25 out of the 26 House of Assembly seats.
DAILY POST reports that the only exception is that of Boripe/Boluwaduro State Constituency that has been declared inconclusive by the Independent National Electoral Commission (INEC).
In the results so far announced, the PDP has won in Ifelodun Constituency where Tajudeen Akinlolu Adeyemi of the PDP polled 16,184 votes to defeat his closest rival, Mulikat Abiola Bello of the APC who scored 7, 460 votes.
In Ede North State Constituency PDP's Adewumi Babajide Kofoworola polled 17530 votes to defeat Abdulquadri Suleiman of the APC who polled 9,010 votes.

In Ilesa West, Wale Akerele of the PDP defeated Wale Adedoyin of the APC by polling 13261 votes against 6392 votes.
Prince Kashope Abolarin of the PDP polled 5416 votes to defeat his rival from the APC who scored 2939 votes in Ifedayo State Constituency.
In Ife Central State Constituency, Abiola Jeremiah Awoyeye of the PDP polled 11691 votes as against his rival in the APC who came out with 8997.
Abidemi Akinyode of the PDP got 11383 votes as against his opponent in the APC who polled 5313 votes.
Other state constituencies that the PDP won includes: Ife South, Ife East, Modakeke Area Office, Oriade, Ika, Ejigbo, Ayedaade, Irewole/Isokan, Irepodun/Orolu, Olorunda and Osogbo.
The breakdown of the results are as follows:
Ife South:
PDP -9974
APC.-7840
Ife East:
PDP-10,957
APC-5212
Modakeke Area Office:
PDP -7040
APC 1301
Oriade:
PDP – 16,955
APC – 8,346
Ila:
PDP – 12659
APC – 8098
Ejigbo:
PDP – 18030
APC – 10847
Ayedaade:
PDP 14, 631
APC 8,415
Irepodun/Orolu:
PDP -22, 294
APC – 10, 826
Irewole/Isokan:
PDP – 23543
APC – 18541
Olorunda:
PDP – 18, 100
APC – 10483
Osogbo:
PDP – 23054
APC – 13851