News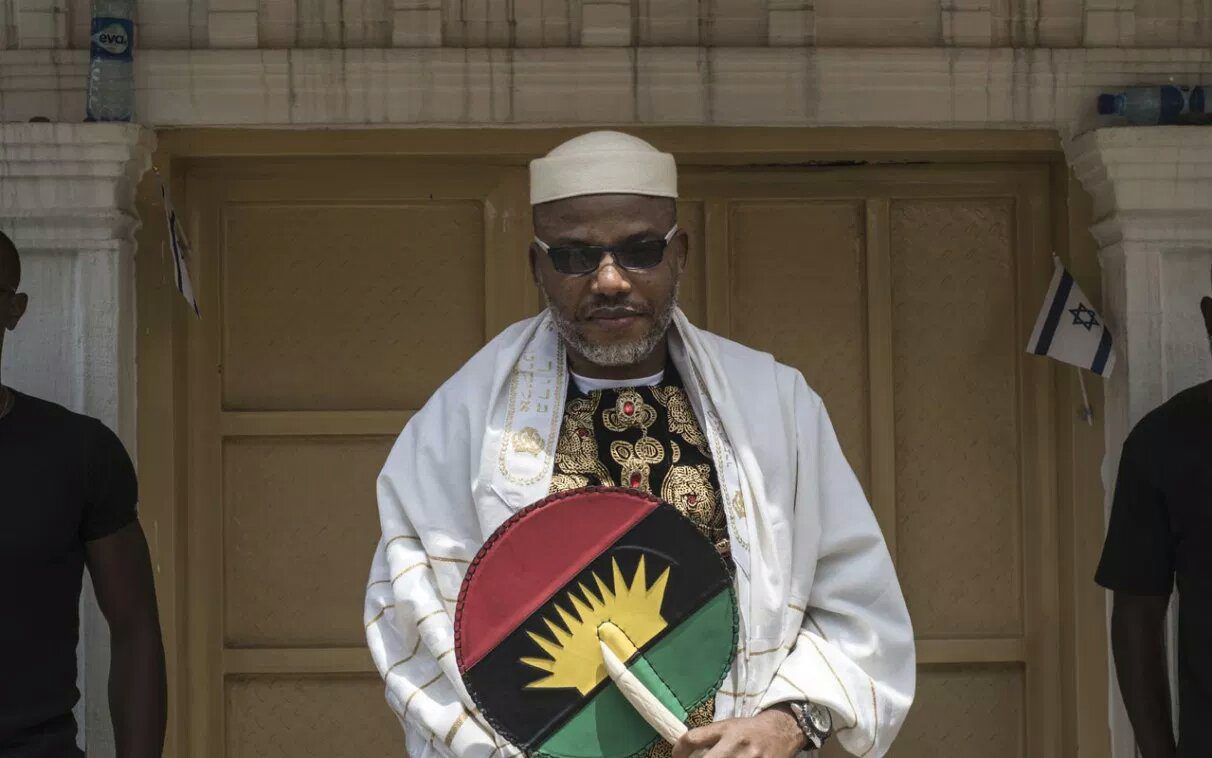 The Indigenous Peoples of Biafra (IPOB) leader, Nnamdi Kanu had insisted on his claim that the President currently occupying Nigeria's seat of power is the real President Muhammadu Buhari that the citizens voted for in 2015.
While insisting that the current Nigerian President is Jubril Aminu from Sudan, he said he was going to this Saturday's (yesterday's) evening expose how the supposed Jubril was transformed to replace real President Buhari, who according to him, allegedly died in 2017 in London.
Nnamdi Kanu stated this in a tweet on his Twitter handle, @MaziNnamdiKanu, adding that he will shock Nigerians with the revelation of the alleged evil work of a cabal in the presidency.
The tweet read, "The transformation of Jubril Aminu to replace dead Buhari, an evil that will destroy the demonic #Nigeria and free millions of lives.
"I will expose the dirty work of the Nigerian ruling cabal tomorrow on Radio #Biafra at 6 pm. Be ready to embrace the beginning of your freedom."

Don't forget to comment and share