Celebrity Gist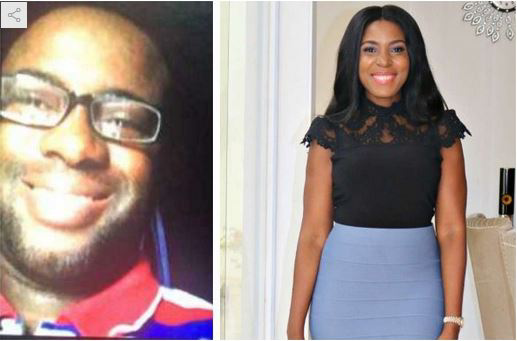 Following Linda Ikeji's story about a PUNCH online editor allegedly owning the infamous Instablog, Mr Abayomi has asked the famous blogger for an apology.
Human rights activist and renowned lawyer, Femi Falana (SAN) has threatened legal action against publisher of LindaIkejiBlog, Linda Ikeji for publishing what he described as false and malicious story about seasoned journalist, John Abayomi.
Abayomi, through his lawyer, Falana and Falana's Chambers, claimed that the publication with the headline, 'LIB Exclusive: Meet the owner of Instablog9ja-John Abayomi' has put his life and that of his family members in grave danger.
In the letter delivered to the blogger on Friday, a copy of which was sighted by our reporter, Linda was asked to tender an unreserved apology within forty-eight hours or risk legal action.
Linda, in the said publication, claimed that 'the owner of instablog9ja is John Abayomi, a former online editor of Vanguard news and current online editor of Punch'.

However, Falana said that the statement is untrue and unfounded and calculated to lower Abayomi's esteem and damage his reputation and professional career.
"Your publication has put him in the harm's way, thereby endangering his life and the lives of his family members. It has also attracted a lot of negative reactions from members of the public including celebrities who have been eager to know the face behind the blunt and sarcastic blog because of the method of its reportage".
"Your mendacious publication was clearly actuated by malice in that it was deliberately done to portray our client as an imposter, a fraudster and a blackmailer."
"In the light of the foregoing, we have our client's firm instructions to demand an unqualified apology together with a retraction of the libelous publication in the edition of your blog (Linda Ikeji blog) in addition to having the retraction published on Instagram.
"However, if you fail or refuse to accede to our client's demands within 48 hours of the receipt of this letter, we shall have no option than to initiate civil proceedings against you at the Lagos State High Court without further recourse to you," reads the letter which was signed by Chukwuma Onwuemene (ESQ.).
A reliable source has also rubbished reports that board members of Punch Newspapers met over Linda Ikeji's publication.
"It is totally untrue. There was no such meeting. Everybody close to him, including his employers are aware that Linda Ikeji's publication was completely untrue," the source said.
Don't forget to comment and share