News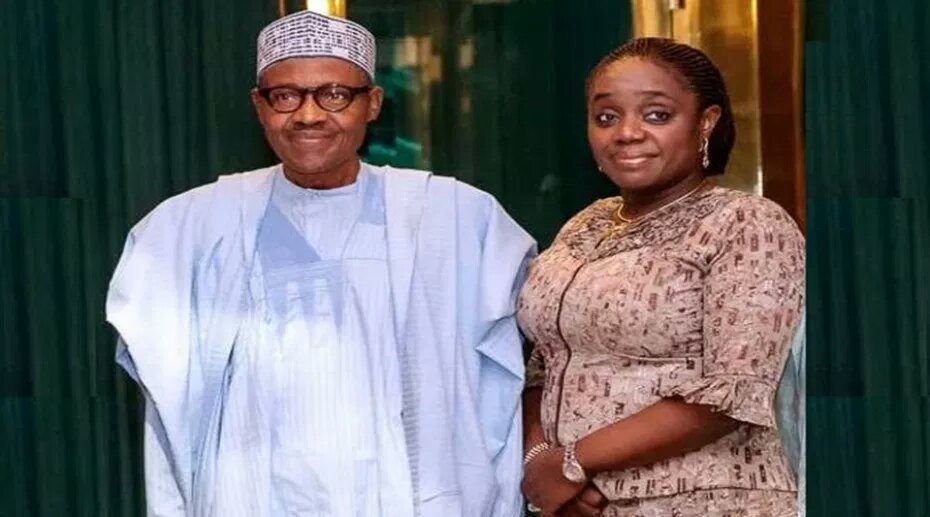 There was a report earlier today that Nigeria's Minister of Finance, Kemi Adeosun has reportedly resigned.
Although it just became public on Friday, it is already "a few weeks" since President Muhammadu Buhari decided to let go of Kemi Adeosun as Minister of Finance, SaharaReporters understands.
Two sources close to the government revealed on Friday that the UK-born Minister had resigned, but it has now emerged that it was the President who indeed "told Adeosun to go".
Also, the sack was deliberately made public today to manage public backlash over the President's decision to remove Matthew Seiyefa as Director General of the Department of State Services (DSS) to make way for Yusuf Magaji Bichi. Seiyefa hails from Bayelsa State while Bichi is from Kano, prompting widespread condemnation about the concentration of the country's security apparatus in the hands of northerners.

There were calls for Adeosun's sacking after an investigation by Premium Times revealed that lawmakers had been blackmailing her into releasing funds, running into billions of naira, because they were aware she skipped the mandatory National Youth Service Corps (NYSC) programme and then forged an exemption certificate.
Seiyefa, however, was appointed DSS DG in acting capacity in August after then Acting President Yemi Osinbajo sacked Lawal Daura for ordering his men to lay siege to the National Assembly without receiving clearance from the presidency.
"We had got the information since 7am that Buhari had already fired Adeosun," the government source said.
"But seeing the backlash from the public on the appointment of Bichi as DSS DG, which they had anticipated, they had to make Adeosun's exit public. I can assure you that Buhari already decided to remove Adeosun before now; she was asked to resign some weeks ago in August, in fact.
The certificate was forged; there is no way to hide it, so to buy some credibility for the government, they just had to let her go."
Don't forget to comment and share