Celebrity Gist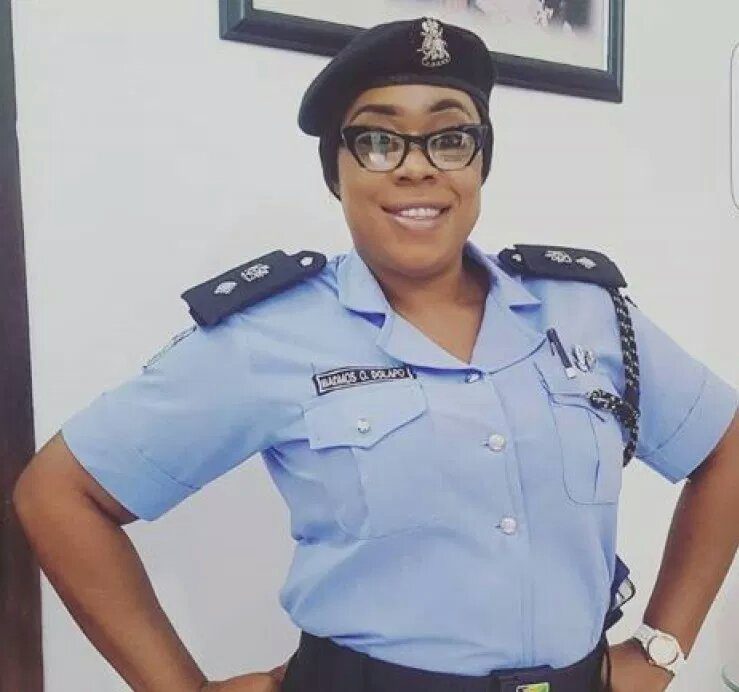 Zone 2 Police PRO, Dolapo Badmus has issued a
warning to people on social media tagging her in
posts to #EndSars .
According to her, 'Hey! Stop tagging me to #Endsars kindly note
that I didn't start SARS and cannot end SARS! So I will appreciate
if you can stop telling me to Endsars, my duty is to feed the public
about police information and police about the public! Vice versa. I
have written an open letter to the bad eggs in SARS'.
She continued to say, 'that's my stand concerning
them! #ifyouknowyouknow! So it's a waste of time and data to be
channeling #Endsars to me, kindly channel your request
accordingly. Merci Mille fois. Only tag me about police misdeeds or
inactions! I can't end SARS, I didn't start it'.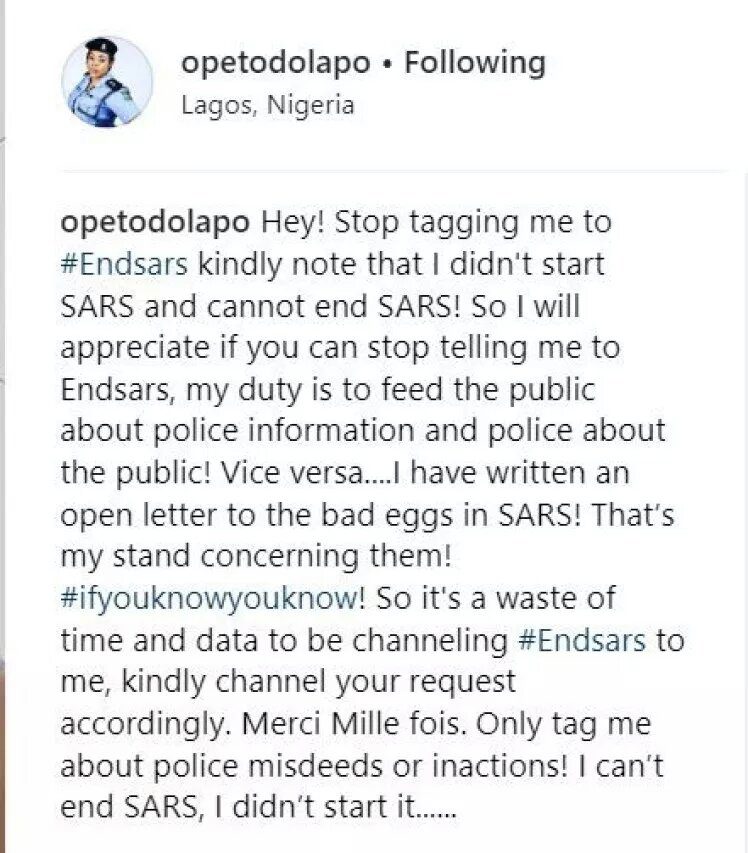 Don't forget to comment and share