Football Highlights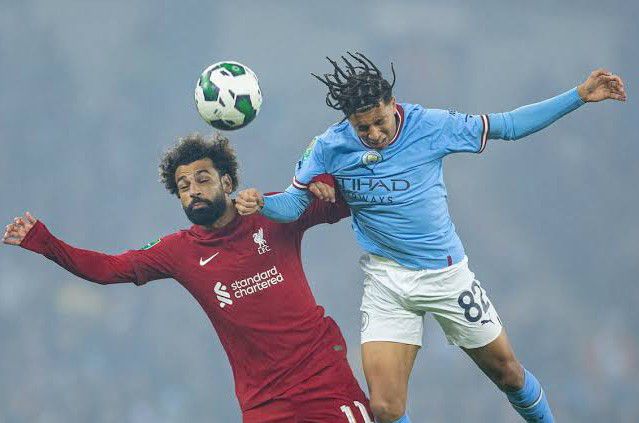 Download Football Video:Manchester City vs Liverpool 3-2 Highlights #MCILIV.
Manchester City vs Liverpool 3-2 Highlights Download: Carabao Cup (EFL Cup) – December 22nd,  2022. 
#MCILIV #LIBMCI #ManCity #MCFC #LFC #EflCup #Carabaocup #Liverpool . 
Rodri and Fabinho have a good push and shove, leaving the Brazilian on the ground after Gundogan – and a few others – gets involved. Both Rodri and Fabinho are booked.
Naby Keita on for Thiago Alcantara for Liverpool. This game getting bitty with all these late subs, but still plenty of time for the visitors to get back into it.
Gomez slides the ball through for Nunez to latch onto. He takes the ball into the area and has plenty of time to pick his spot but once again drags his shot wide. That's his third great chance of the match.
Grealish and Foden replace Haaland and Palmer.
A simple ball in behind gets Nunez away on the right-hand side but he has too much time to think about the finish and shanks it wide.
The early stages of his Liverpool career suggest he is more of instinct man.
Robertson looks to pick out Oxlade-Chamberlain in the box but Laporte gets across to remove the danger.
Moments later, Oxlade-Chamberlain does get hold of the ball in the box and goes down under pressure from Ake. The Liverpool midfielder wants a penalty but the referee is not interested.
There is no VAR to check but I am not sure the decision would have been overturned.
Mahrez puts City back in front!
It's a gorgeous touch from the Algerian, who cuts in past Robertson in controlling a Rodri crossfield ball and smashes it past Kelleher.
OR WATCH FOOTBALL VIDEO BELOW
Check out the latest Manchester City highlights and goals here
Check out the latest Liverpool highlights and goals here
Don't forget to comment and