Celebrity Gist
Popular Nigerian singer, Harrison Tare Okiri better known as Harrysong has made a rather unsettling statement onhis recent post on social media.
The singer made what would bean early WILL as he makes suggestions about dying. Harrysong said no one should cry for him when he dies. He goes on to say a concert shouldbe organized in his stead when he is long gone.
It's surprising as to what prompts the AlterPlate boss to make such sensitive post. We hope it's a ploy to pull in more attention to himself and also towards his recently released music 'Tekero'.
He wrote;

Dont cry wen i die,celebrate,put up a kingmaker concert,empower more youths,..i have Lived..i have Done my bit,carry on in grace… TEKERO I LOVE YOU ALL.#altersoldier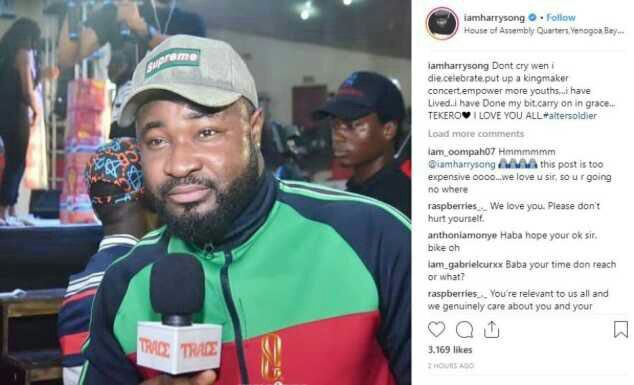 Don't forget to comment and share