News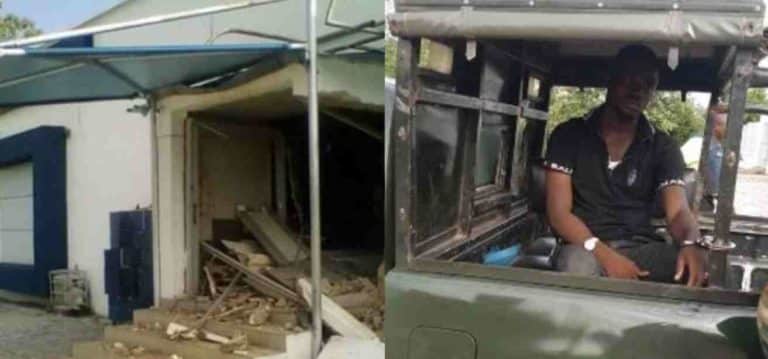 7 persons have been killed in a bank robbery which took place on Monday at Isewa Quarters, Ido-Ani, headquarters of Ose Local Government Area of Ondo state.
Ondo Bank Robbery
The armed robbers showed up in an SUV and operated for hours before carting away an undisclosed amount of money.
An eyewitness revealed that two customers who were at the Bank's ATM and five staff of the bank were shot dead.
Some customers were injured as the robbers beat them to a pulp during the course of the operation.

The robbers gained entering into the bank after blowing its entrance with a dynamite.
Meanwhile, one of them was nabbed by the Nigerian Army while trying to escape.
The robbery was confirmed by the Police Public Relations Officer, Ondo State Command, Femi Joseph, who stated that he could not give details yet.
Don't forget to comment and share