News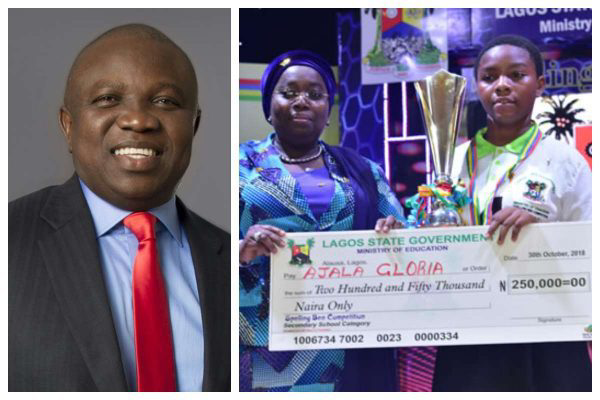 A 14-year-old barber's daughter, Miss. Gloria Ajala yesterday, emerged the One-day Lagos Governor after winning the 2018 Spelling Bee competition.
She is a secondary school 3 student of Lafiaji Senior High School, Lagos Island and she would perform the pseudo-role of the governor of the state at a yet- to- be announced date before the end of this year alongside his cabinet members.
Gloria, whose mother is a petty trader, defeated Ikhariale Grace of Tin Can Island Senior High School, Tolu and Akinbodewa Oluwatosin of Iworo Ajido Senior Secondary School, Olorunda who took the second and third positions respectively.
A total of 17 One-Day Governors have been produced so far in the history of the competition, which was initiated by Senator Oluremi Tinubu, when her husband was the governor of the state.
Speaking with Vanguard, Gloria described her victory as reward for hard work and commitment, saying,

"I read several books to prepare myself for the competition."
By the achievement, Grace, like her predecessors, would enjoy a full scholarship to study in the university of choice and would also attend a short course exchange programme in Finland.
Don't forget to comment and share