Celebrity Gist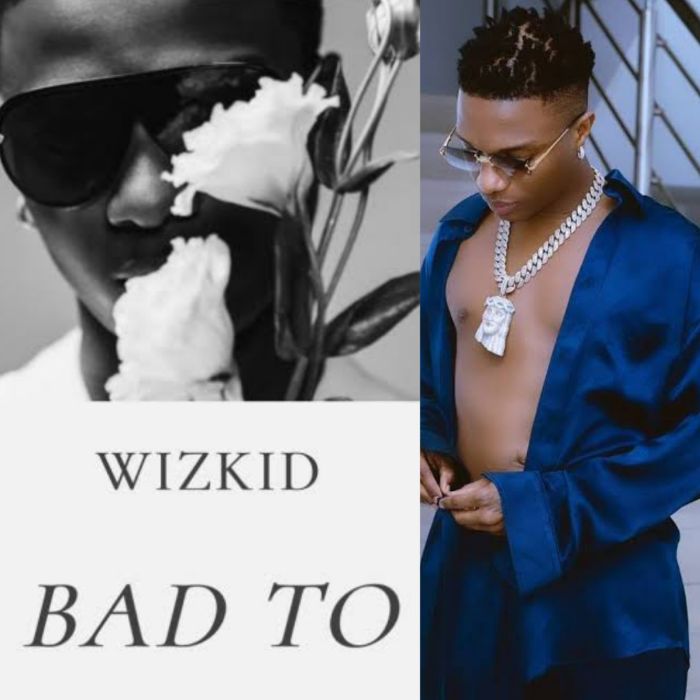 The new Starboy Big Wiz's Amapiano Song "Bad To Me" has gotten many reactions online from Wizkid FC and others. Here's the review of the new release to know if it's a flop or hit.
Popular Nigerian Afrobeat singer, Wizkid has returned with some new music in the form of Amapiano tagged it "Bad To Me".
Wizkid teamed up with producers P2J and Sammy Soso. He provides us with some more smooth sounds on this track which blends both amapiano and afrobeats.
"Bad To Me" serves as Wizkid's first solo drop in 2022 and since the release of the deluxe version of his Made In Lagos album last year.

The new song did not go well with some fans claiming it's a big flop and insult to Amapiano singers. In contrary to this, many Wizkid FC gives kudos to Starboy on this claiming it's a hit already and top music charts.
WISELOADED has gathered some about the single on social media and they are;
@AdeIgboelerin – Dear South Africans we apologize on behalf of una popsy for making Amapiano sound so terrible. Song too mid I need to go listen to Sungba to clean my ears. Maybe man should go learn how to make proper Amapiano from Zino cus tf is iye gege . Biggest bed una.
@iam_boymilli – Bad To Me, New Wizkid with this dope sound for Wizkid Fc. Ranking 11 already E choke with Davido Voice #davido. Asake dey try but let's support Zino too #MLLE
@CallmeKhalipha – I don't know about y'all but this Wizkid new single is really Bad to me. He is a living testimony of How Bad Amapiano sound could be when the wrong person jumps on it. Just sing your she tell me say bruh! Asake and Zino are not tired.
@erin_ayooluwa – No one, only one machala big wiz – bad to me out now. The melody the flow, the chorus, Jez. Big wiz did this! Tiktokers oya oo, dey carry ham go where e no know #Wizkidfc
@YoungMooler10 – On a f**king repeat, Big bad Wizzy you are too good…wetin Dey give this haters tears na cos of artiste wey Dey jam with am Dey give them sleepless night @wizkidayo Big wiz you are too much #BadToMe on the repeat for like 72 hours counting now #Wizkidfc for life
@Dwayne0424 – Davido sing:
Ke star rmx
Champion Sound
The best
I got a friend
High
Watawi
Electricity
Etc.
But una popsy no fit sing one sweet Amapiano, Asake and Zino need teach am
@DanielRegha – Wizkid's new song "Bad To Me" !s n¤t that impressive; Aside from emulating Davido's singing style in the last post-chorus, the song's instrumental is similar to that of Costa Titch's "Big Flexa" & there's noth!ng new in his lyrics. He's top rated but he's n¤t evolving. No shades.
@its_Naomi_ph – Popsy I apologise for the pain I have caused your mouth. I've played this bad to me more than 200times, it's your fault sha, for hoarding this track for 2years.
Better drop your album soon, cos the more you wait, the badder for you cos your mouth go toooo pain you that day
Your own opinion is needed as well about this new Wizkid's Amapiano Song "Bad To Me". Don't forget to comment and share