News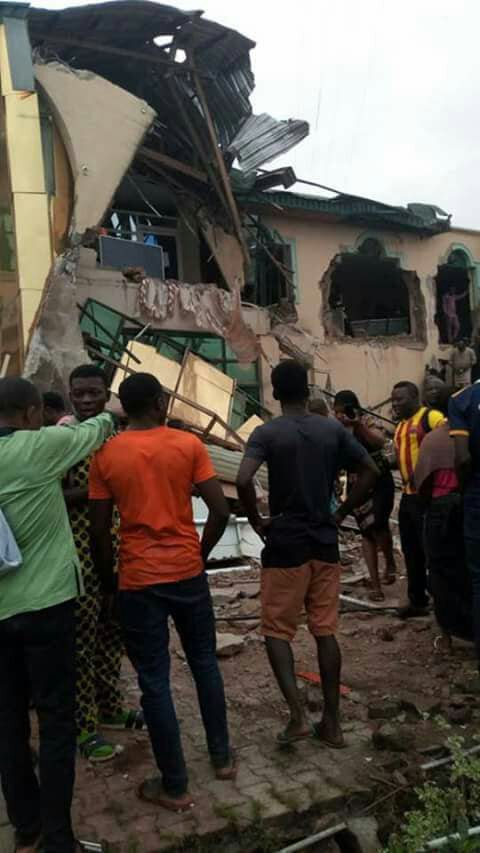 The state government of Oyo state has listed 11 reasons the music house was demolished. See reasons below;
19th May 2017, letters demanding for planning approval were sent to various institutions including UCH, Kola Daisi University, University of Ibadan and other institutions and organisatons.

14th June 2017, request for approval was sent to Music House and 22 other radio stations in Oyo State.

18th August 2017, Reminder Letter was sent to Music House and the letter was received by Adebisi Akinkunmi.

25th August 2017, A letter was sent to National Broadcasting Commission titled Operation of Radio Stations without Physical Planning permit/Aprroval in Oyo State.

November 27, 2017: another letter was sent to NBC complaining about Physical Planning Law and Regulations by the Radio station owners, developers and operators.

December 4, 2017: NBC responded that the issue isoutside its mandate

14th June 2018: an approved building plan was submitted and BPP& DC discovered that it was meant to be an office complex and not a radio station.

June 25th 2018: A joint visit was consequently carried out by the officials of the Bureau with Music House officials.

We discovered the following:
a. The building size measured 29.7 metres by 21.6 metres on ground as against the 11.925 metres by 10.20 metres in the approved survey plan/building plan as submitted by Music House. (Meaning that used up more land than was approved)
b. The building has encroached into the sight distance of the Y junction along Lagelu Estate.
c. Kitchen/canteen is attached to the wall fenced.

d. Toilets also attached to the wall fence.
e. Store is also attached to the wall fence.
f. Power house attached to the wall fence
g. Mast erected is not in the plan
h. Spiral Staircase on site is not included in the plan
i. The basement of the plan has been converted to an event centre
All these were not in the approved plan
June 29, 2018: letter was sent to Music house to come and regularize its building plan.

Demolition notices were then sent when they failed to respond to the earlier request for the submission of AS – Built Plan for approval
Don't forget to comment and share