Football Highlights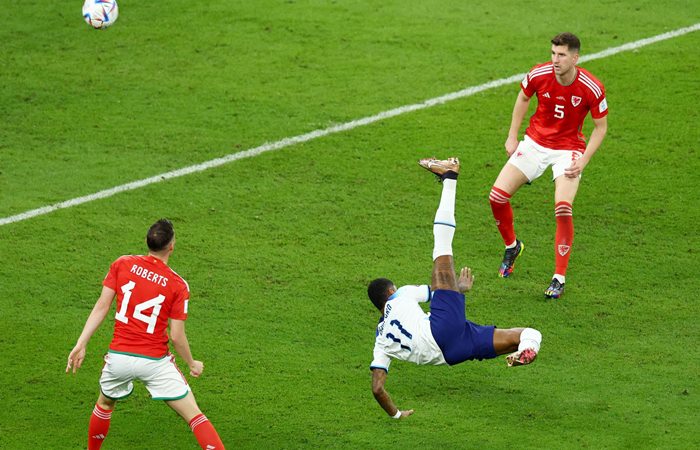 Download Football Video: Wales vs England 0-3 Highlights #WALENG.
Wales vs England 0-3 Highlights Download: FIFA World Cup (Qatar) – November 29th,  2022.  
#QatarWorldCup2022 #Qatar2022 #FifaWorldCup #Qatar #England #Wales #WALENG .  
The group B third round of Qatar 2022 World Cup between Wales & England started with full attacking forces.
The first half was tough enough and ended with goalless draw. At the second half, Manchester United forward, Marcus Rashford opened the scoreline at 50th minute.
Manchester City's Phil Foden doubled the chances with a nice goal assisted by Tottenham's Harry Kane at 52th minute.
Again, with a great assist from Kalvin Phillips at 68th minute, Marcus Rashford extended the lead to 3 goals for Three Lions.
OR WATCH FOOTBALL VIDEO BELOW
Check out the latest England highlights and goals here
Check out the latest Wales highlights and goals here
Don't forget to comment and share