Sport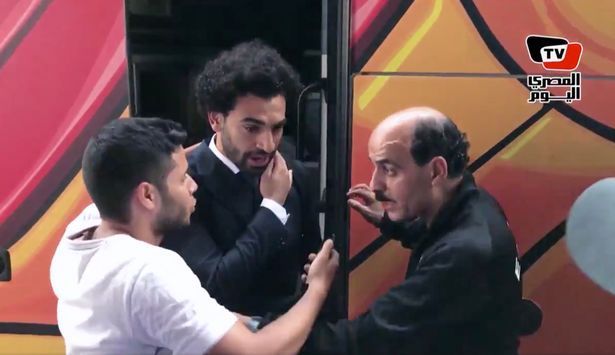 Mohamed Salah was forced to act quickly after a fan wanting a selfie grabbed his injured shoulder.
The Liverpool star stepped off the Egypt team bus as they arrived in Russia four days before the World Cup starts.
Salah was quickly approached by an eager fan who wanted a snap of himself and the Reds hero.
The supporter put his arm around the 25-year-old, with his hand resting on Salah's injured left shoulder.
The Egypt star looked visibly uncomfortable and grimaced as he urged the fan to remove his hand.

Salah nodded in appreciation to the supporter before politely staying for the selfie.
Security eventually pushed the intruder's hand away before hurriedly escorting Salah through the crowd.
The 44-goal Liverpool star hurt his shoulder in the Champions League final after falling under a rough challenge from Sergio Ramos.
It was first feared that Salah may miss the World Cup as he departed the pitch in Kiev, Ukraine, in tears.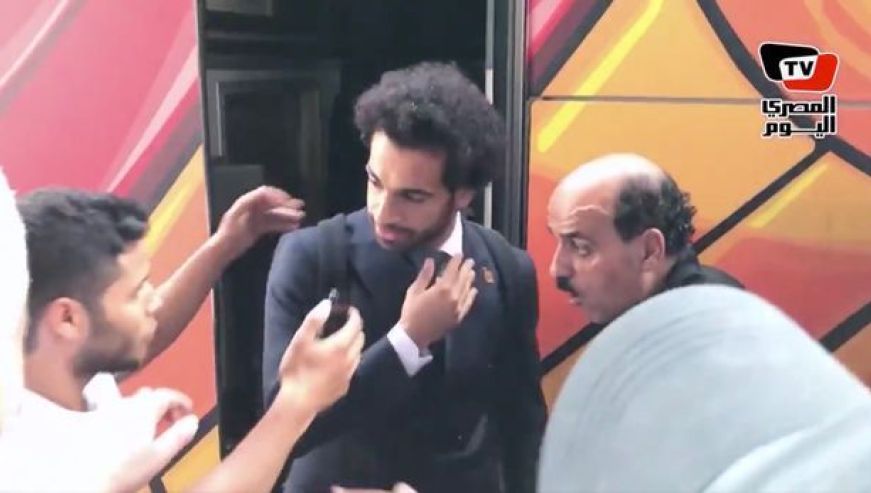 But the winger has worked hard to get back fit ahead of Egypt's first World Cup game against Uruguay.
Although, his face when the fan gabbed his shoulder suggests everything still isn't quite right yet.
"I am personally doing well and everything is fine," Salah had said shortly before jetting out to Russia.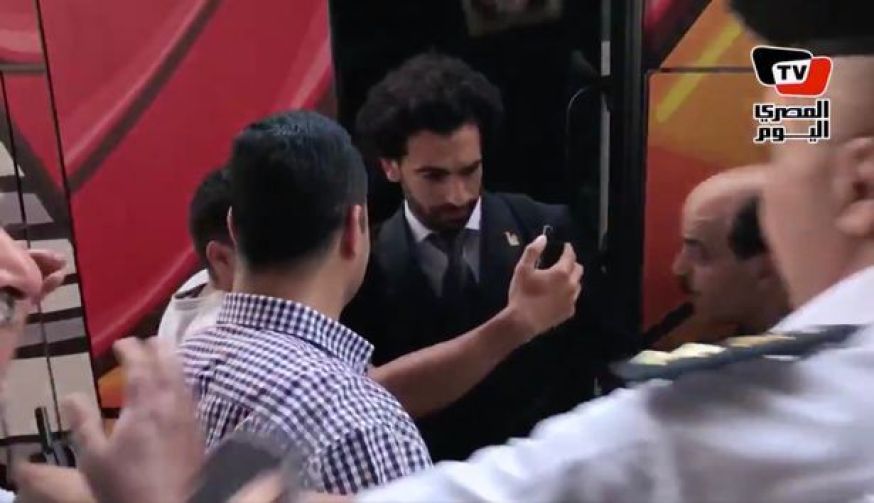 WATCH VIDEO BELOW;
CLICK THIS LINK… IF YOU'RE UNABLE TO PLAY THE VIDEO BELOW! 
But Egypt's team doctor was less optimistic. Mohamed Abou al-Ela believes Salah may have to miss Egypt's opener on Friday.
"He still feels pain," said Abou el-Ela. "This type of injury needs a recovery period of three weeks before going back to the field.
Don't forget to comment and share