Sport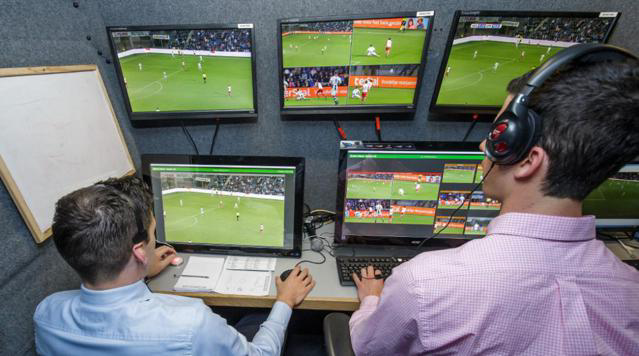 Video Assistant Referees are set to be introduced to the Premier League next season after clubs voted for it.
Video assistant referees are set to be used in the Premier League next season, after clubs agreed in principle to the move, BBC reports.
The Premier League will now make a formal request to the International Football Association Board and Fifa.
VAR was used at the 2018 World Cup, is in operation in Italy and Germany's top divisions, and has been utilised in some FA Cup and Carabao Cup games.
The Premier League has been carrying out "non-live" trials this season.
VAR will also be used in the Champions League from next season.
There have been growing calls for it to be introduced into the English top flight for several years.
But in April Premier League clubs voted against it being used for the 2018-19 season.
On Saturday, Southampton forward Charlie Austin called for a change after he was denied a goal for offside against Watford, a decision he called a "joke".
Saints manager Mark Hughes added: "All the major sports have video reviews and for some reason the Premier League, which is watched all around the world, is still in the dark ages."
VAR has been trialled regularly in a "non-live environment" in the Premier League this season, although match officials have not been contacted by those conducting the trials.
Clubs were given an update at a meeting on Thursday.
A statement from the Premier League said its testing programme would continue for the rest of the season "with a continued emphasis on those Saturday afternoons which have several matches being played concurrently".
How VAR decisions are communicated to fans in the stadium will also be addressed.
Former Premier League referee Mark Halsey, speaking on BBC Radio 5 live's Afternoon Edition: "I think it is a good thing. I know a lot of people are against it but we've got to embrace it now and move forward.
"We've seen this season a number of incidences that have been called wrong, especially this weekend when there were a number of goals ruled out when they shouldn't have been.
"I think as long as we get the training and education right, and we get the right personnel, that's the most important thing for me.
"The referees will still want to go out and get the key match decisions right, it's very important that referees are not hiding behind the VAR – they've still going to be making these big calls correctly."
Don't forget to comment and share