Sport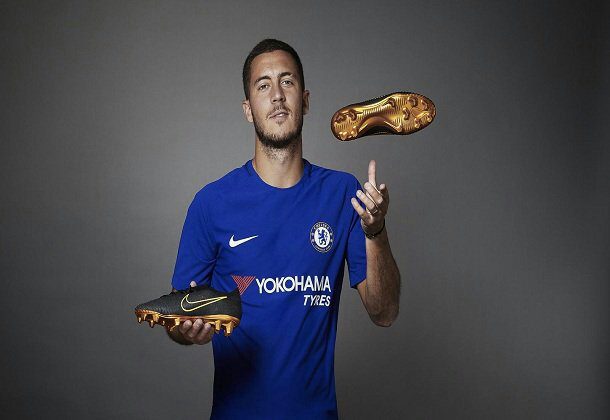 This will be a good news for the Chelsea fans, Real Madrid has ended
the chase of Eden Hazard and the club is ready to hand Marco Asensio
a greater role in the team.
Asensio will be Real Madrid replacement for Cristiano Ronaldo, rather than spend a huge amount of cash to land the Belgian forward from
Chelsea.
Real Madrid directors believe that no player is worth more than €100
million with the exception of Neymar and Chelsea demands €200 million for the Belgian star which prevents the deal.
The European Champions have now settle for Asensio to take charge of
the left wing spot which will allow the player to step up and turn into a
world class player.
With this decision it is glaring Neymar won't sign for Real Madrid this summer, he remains president Florentino Perez number one target.
The faith placed in Asensio will extend down to the young members of the squad too such players like Vinicius, Dani Ceballos and Martin
Odegaard could make a big impact during Julen Lopetegui's era as the
manager of the team.
Lopetegui is also of the same view with former Real Madrid coach
Zinedine Zidane, that refused to bring in any major signing during his
two and a half tenure as Los Blancos coach.

Goalkeeper Thibaut Courtois could be the next to arrive but Chelsea
want a replacement before they give the Belgian shot-stopper the green
light to sign for Real Madrid.
The signing of a new striker is looking not likely, with the UEFA Super
Cup marked out as the true litmus test for Gareth Bale and Karim Benzema's ability to lead the line.
The club wants a striker that will fit into their style, that won't cost much money, but the fans are craving for the signing of Mauro Icardi from Inter Milan but Lopetegui wants to formulate a new style in a bid to move away from the Ronaldo's era and have a fresh approach to the new season.
Don't forget to comment and share