EDITORIALS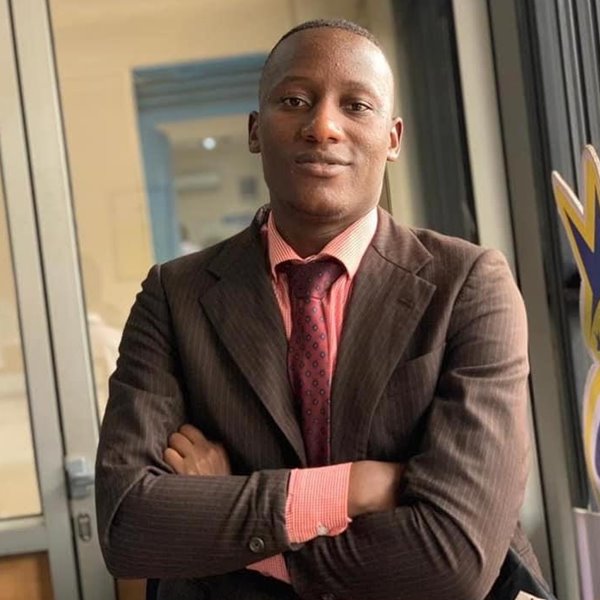 Kicki Beatz is a Ugandan musical Singer, Songwriter born on 16th July 1997 in Mulago Kampala. Kicki Beatz grew up in Munyonyo were he was raised by his mother and father and begun producing music as a child.
Who is Kicki Beatz ?
This article takes a closer look into his life highlighting his background, educational background, career journey, and his personal life details.
Kicki Beatz Age and Place of Birth
The artist was born on 16th July in 1997 to his parents Namyenya Irene and Mubiru Hamidu . His real name from birth is Ssentongo Timothy which he later adapted into his stage name Kicki Beatz . The family lived in Munyonyo , a Kampala suburb. At the age of six, Kicki Beatz started by playing a piano in his church at the home village were he mastered its sounds and was later invited in Esom school of music to acquire more skills in instruments.
Kicki Beatz Education Background
He attended school at Wakiso secondary school where he was taking up his Ordinary Level and then took his Advanced Level education from Old Kampala Secondary School. Kicki Beatz did not push further with school after his advanced level as he revealed in an interview that it was not his biggest forte.

Kicki Beatz Career Journey
His career in music has seen him explore the whole nine yards beginning from songwriting, singing, to production. He made sure to explore various genres since 2018 when he was twenty one years old. He did Dancehall, RnB, Hip hop, and Afrobeat expanding his Musical capacity. Kicki Beatz released the song Ndi wakitalo which plummeted his name onto the limelight.
After several years he went into production where he got to work with tens of other artists in his career. Some of the songs he has produced include Ceasrous's Dangerous , Sheebah Ft Runtown's Weekend, and Bebe Cool's Trouble.
Not only did he produce these songs, but also featured in some working with artists such as Pallaso in Binie geffa , Aria Schleyer Rich in Mbaayo, and Keem Fame Rich in Tuli Eno .
The artist is now signed to Famous Music Uganda Records in his multifaceted musical skills.
Kicki Beatz Personal Life
Kicki Beatz is rumored to be dating one Aria Schleyer Rich although the two have not made any comment on the same leaving fans in speculation. This comes after his engagement and relationship with pinky came to an end. Aria Schleyer Rich is a colleague of his at Famous music Uganda Records where she is also a signed artist. There were rumors that the two were expecting a child but that was proven false.
Real Name : Ssentongo Timothy
Age : 25 (As of 2022)
Nationality : Ugandan
Education Level : Advanced Secondary School
Place of Birth : Mulago Kampala
Birth Sign : Sagittarius
Year of Birth : 1997
Religion : Christianity
Spouse : Aria Schleyer Rich
Children : Unidentified
Profession/Career : Musical Artist, producer
Net Worth : $10,000
SONGS :
Katonda Mugaga
Thy Name
Government
Ask me