News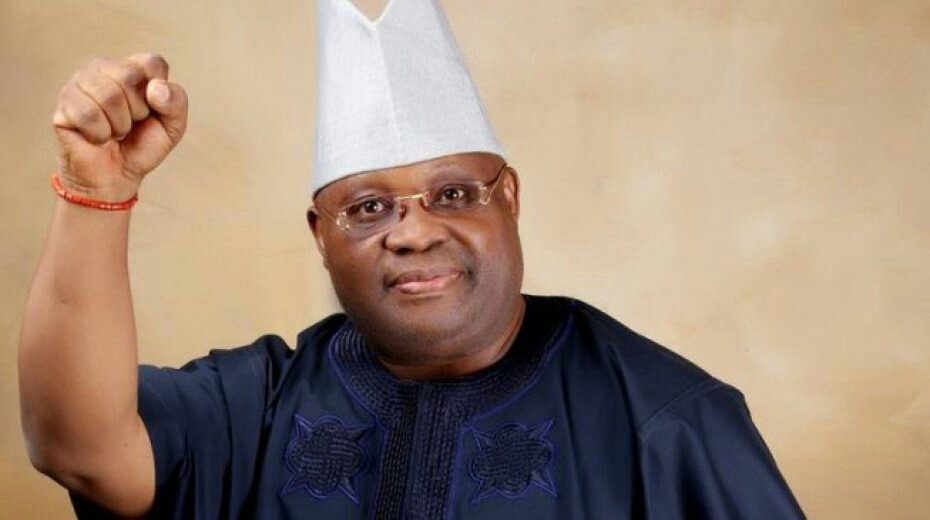 Following the alleged involvement of Osun governorship candidate, Ademola Adeleke, in a secondary school certificate scandal, the embattled lawmaker has reacted to the raging controversy.
The gubernatorial candidate of the People's Democratic Party (PDP) ahead of the upcoming Osun State election, Senator Ademola Adeleke, who was recently trailed with a secondary school certificate scandal, has finally spoken out.
Recall that the Nigerian Police last week Wednesday, invited the
Principal of Ede Muslim High School 1, Abass Khalib, for investigation over the issuance of statement of result and testimonial to Adeleke, which some claimed was not genuine.
Abass was said to have allegedly signed the statement of results and testimonial of Mr Adeleke, who reportedly finished his secondary school education in 1981.
According to a new report by PREMIUM Times, while responding to
the allegations, Adeleke, through the Director of Media and Publicity of Senator Ademola Adeleke Campaign Organization, Olawale Rasheed, in a statement on Sunday, demanded the release of the principal of Ede Muslim High School 1, adding that Abass' arrest was politically motivated because of "date error".
"We are constrained to issue this statement on the recent arrest and persecution of the principal of Ede Muslim High School over false accusations of forged school testimonial issued to Senator Ademola Adeleke as a former student of the school because of a date error.

"We note with great alarm the politically motivated arrest and
unwarranted media attacks designed as a tool of harassment, persecution and character assassination of the PDP flag bearer, Senator Ademola Nurudeen Adeleke," he said.
Adeleke called on police authorities to redirect their attention to "investigating and solving real crimes and not trumped up accusations".
"It must be reaffirmed that issuance of a testimonial duly signed by authorities of the school to an ex-student cannot be a crime irrespective of the date on it.
"There is clearly more to this exercise than routine investigation.
How can a date issue on a testimonial and not a certificate be a matter that attracts the attention of FCIB Alagbon officers from Lagos?
"We therefore call on the police authorities to unconditionally
release Mr Abbass Khalib Adejare, the principal of Ede Muslim High School who is currently held in Lagos, a distant and disconnected jurisdiction of school in Ede, Osun State.
"The school under his supervision had only performed a legal
administrative duty through the issuance of a testimonial. Please note that a testimonial is simply a statement of character attestation and confirmation of the years of attendance at the school and not a school certificate," the statement read.
The spokesperson was silent on the allegations that Adeleke's claim to have graduated from am American university is also false.
Don't forget to comment and share