Sport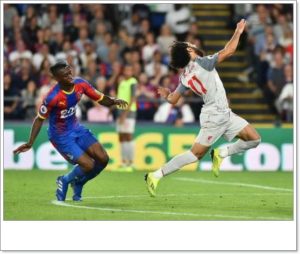 Mohamed Salah has surprised football fans with his latest comment about Video Assistant Referee (VAR) claiming he is not a fan of the new technology but it will bring more penalties for him. The former Chelsea winger also claimed he is fully committed to life at Anfield, with the Egypt international proclaiming himself to be "happy at Liverpool".
He told CNN:
"I'm happy at Liverpool. I'm happy in the city – I love the fans and they love me. I'm happy at the club."
Mo Salah is already off the mark for 2019-20 and has added another medal to his collection following a UEFA Super Cup win over Chelsea on penalties.
He faces tougher challenges this season, though, with opponents marking him out as a significant threat and the introduction of technology bringing Video Assistant Referees into the Premier League. Some of Liverpool's rivals have already been left cursing VAR and Salah admits he is not a fan.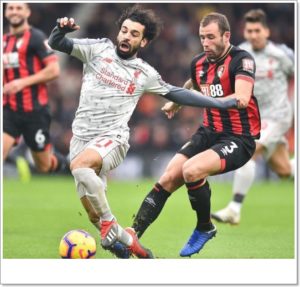 "I don't like it … that's my answer, always. I don't like it. I love football how it is. It's like that with the mistakes of the referee, with the aggression from the player sometimes.

"It's OK sometimes to protect the players from dangerous play. But OK, that's it, in my opinion, that could be the only reason that happened, just to protect the players. But for me, I accepted the football with the mistakes of the referee, mistakes of the player, I don't know, whatever. That's how the football gets more excited."
However, Salah can see possible individual benefits to VAR as a man often on the receiving end of rough treatment. He said: "More penalties for me, you will see that."
He claims his main job is to create opportunities for others.
"I'm not a striker, I play as a winger, so it's my job not just to score but to also assist, play with the midfield. I play on the wing which no one recommended. For a long time I didn't play as a number nine. I'm comfortable with that. It's not my first job. Like, the number one his job is only to score but as a winger it's not just to score, it's to give assists … and play with the team. I'll do a lot of things to defend."