News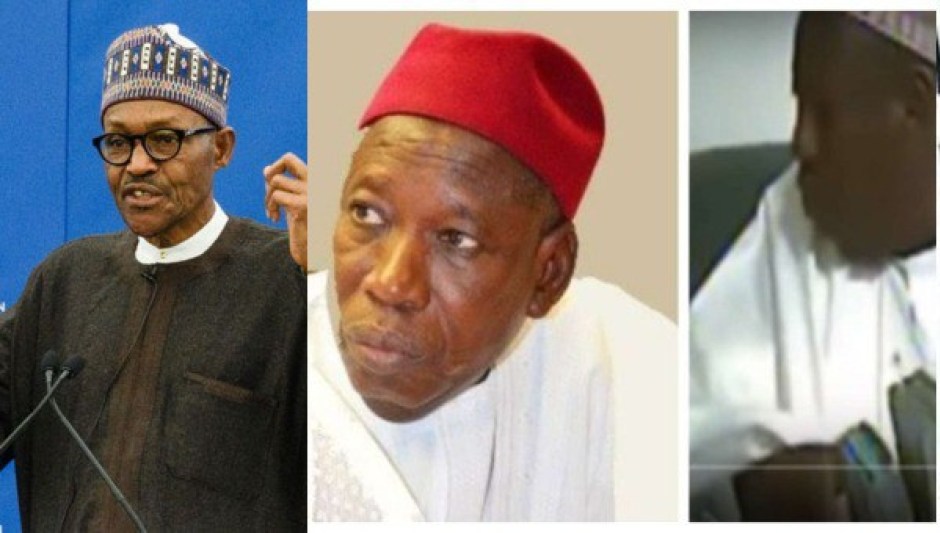 President Muhammadu Buhari who spoke at a Paris town hall meeting, addressed the controversy surrounding the Ganduje videos in which the Kano State Governor was spotted allegedly getting a cut from contractors.
President Muhammadu Buhari spoke about the Ganduje videos after a Kano student in France, lauded the achievements of the governor, especially on scholarship, and advised the federal government to emulate the governor.
The Nigerian President who disclosed that security agencies were vetting the video and that action would be taken on the matter soon, reportedly asked the student if he had watched the governor's videos receiving bribe in dollars.
That aside, haven't you watched the videos of the governor stuffing dollars under his gown?" the president asked rhetorically.

"We gave the videos to security agencies for vetting. And we will surely take action on the matter if he is found guilty.".
It was gathered that the president's response did not go down well with a member representing Nassarawa Constituency, Nassir Ali-Ahmed and personal assistant to the president on Broadcast Media, Sha'aban Sharada, who pleaded with journalists to remove the portion where the president made remark on the governor.

Don't forget to comment and share