News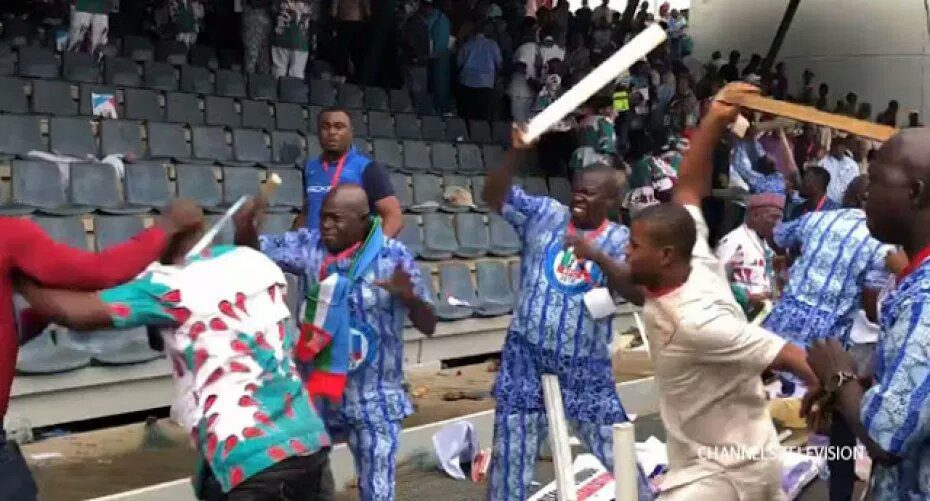 Muhammadu Buhari , Speech
Some delegates at the National Convention of the
All Progressives Congress (APC) exchanged
blows while President Muhammadu Buhari was
delivering his speech.
Trouble started after a group loyal to Rochas Okorocha, governor
of Imo state, arrived at the stand reserved for Imo delegates.
They asked those loyal to Eze Madumere, the deputy governor, to
vacate the seats.
The order was resisted, leading to fisticuffs as the private security
guard of the governor called "Okorocha Good Governance "
descended on members of the group.
Hillary Eke, chairman of the anti-Okorocha faction, was forcefully
thrown out of his seat alongside other members of the executives.
Osita Izunazo, organising national secretary of the APC who is
opposed to Okorocha, was not spared as he was led out of the
pavilion.
Similarly the Delta State factions of the party also engaged
themselves in free-for-all. The aggrieved delegates also threw
brooms, the party's symbol, at each other.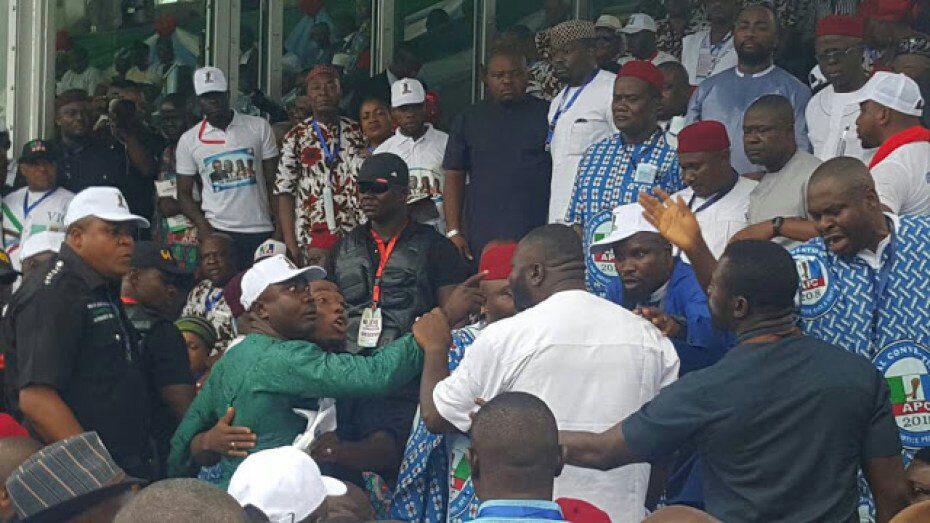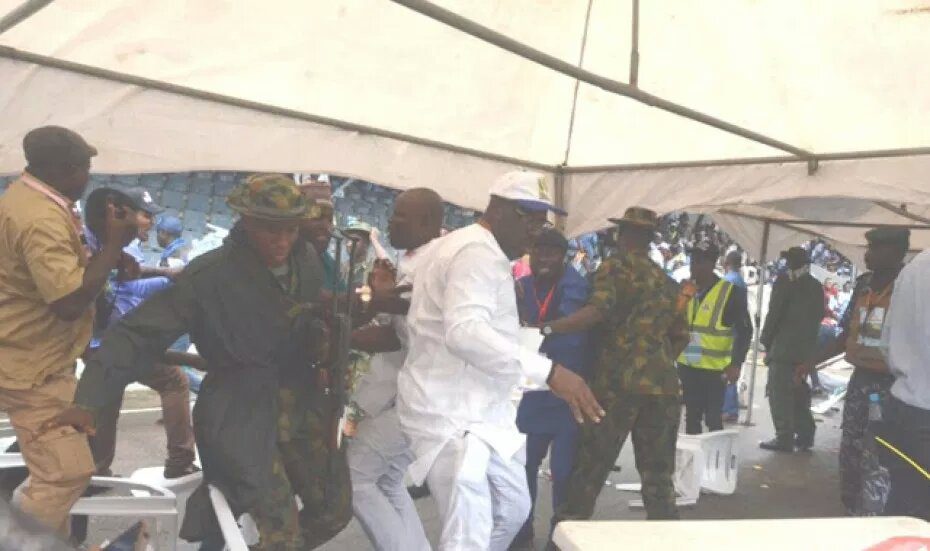 Don't forget to comment and share