Foreign Music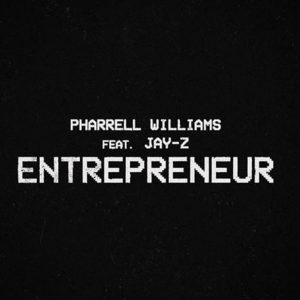 Pharrell Williams joined forces with top American rapper, Jay Z to deliver this latest tune titled "Entrepreneur". 
Pharrell ft. Jay Z – Entrepreneur Mp3 Download. 
The talented artist, Pharrell Williams explained his inspiration for the song in the following statement regarding how difficult it is to be an entrepreneur
Especially as someone of color, there's a lot of systemic disadvantages and purposeful blockages. How can you get a fire started, or even the hope of an ember to start a fire, when you're starting at disadvantages with regards to health care, education, and representation?

ALSO CHECK: Uncle Murda, 50 Cent, 6ix9ine, Casanova – Get The Strap
Quotable Lyrics;
You gotta let go (Let go)
If you want to fly, take the leap
You gotta risk it all (Risk it all)
Or they'll be lots of things you'll never see
You gotta let, let go
'Cause you never know what's in store
Mister entrepreneur
DOWNLOAD Pharrell Williams – Entrepreneur ft. Jay Z MP3
WATCH VIDEO BELOW
Don't forget to comment and share