Celebrity Gist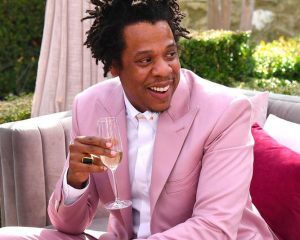 Even if you are not a fan of hip-hop or rap music, chances are that you would have definitely heard of Jay-Z. The 51-year-old, whose real name is Shawn Corey Carter, has been one of the most famous and iconic hip-hop artists of the last couple of decades, but he has arguably seen as much success, if not more, as a businessman and entrepreneur. Add to this the fact that he is married to Beyonce, one of the biggest and most influential female musicians in history, and you have the complete package when it comes to fame, fortune and influence.
Jay-Z's various business deals have led to him already amassing a considerable fortune, while he has also created a brand around himself, which has been tailored around luxury and opulence.
The rapper recently announced a deal with the luxury brand LVMH to expand his own champagne brand, Armand de Brignac, globally. Elsewhere, another of his investments, Oatly, which is a Swedish vegan milk brand, is moving towards a $10 billion initial public offering (IPO).
These are just two of the many varied investments that Jay-Z has made which have all paid off handsomely, so it is perhaps no surprise that his music output has dropped a little bit, with so much more to keep him occupied.

He is still the head of Roc Nation, which is a sports and music talent agency with the likes of Rihanna, Shakira, Grimes, Jaden and Jay-Z himself on the roster, and a spin-off company recently acquired two California-based cannabis groups. With so many diverse and varied investments, it is no surprise that he became the first hip-hop billionaire, according to Forbes magazine, back in 2019, and his fortune only looks set to increase in the coming months and years.
It is also interesting to note that Jay-Z has often backed new and upcoming ventures and technologies, with his interest in cryptocurrencies serving as a great example of this. Recently, Jay-Z set up an endowment fund, along with the founder and CEO of Twitter, Jack Dorsey, to promote Bitcoin in Africa and India.
The duo funded this endowment with 500 Bitcoin, and while it will not be controlled by either of them, this shows his encouragement for cryptocurrencies, and he is now part of a growing list of celebrities and influencers who support or own cryptocurrencies. Fellow hip-hop artists like Akon and Snoop Dogg have also shown support for crypto, and this is likely to gain even more traction as more and more people get involved in this space.
This just goes to show his business acumen and foresight, and Jay-Z's journey towards becoming a businessman of some repute actually began quite a few years ago, back in 2004, when he accepted an offer from Universal Music to head the Def Jam record label.
This was done mainly so that he could regain ownership of his own master recordings, while he also learnt from the likes of Michael Jordan, in launching his own sneaker collection – S. Carter for Reebok. Jay-Z learnt early from Damon Dash, the co-founder of Roc-A-Fella, which was the parent of Def Jam, in that musicians can not only earn money by performing songs or endorsing products, but they can use their celebrity to actually own those rights and set up their own products and companies. This was a huge opportunity, especially in hip-hop, since most artists would try and showcase a lifestyle of luxury in their lyrics and videos, with limousines and expensive champagne showing up everywhere.
Thus, Jay-Z has been one of the pioneers in associating hip-hop with luxury, and taking advantage of that to further his own businesses and ventures