News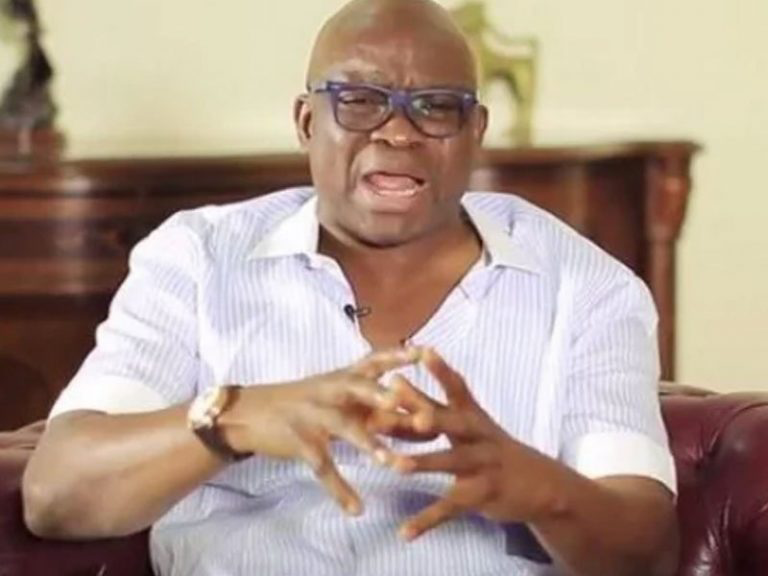 Former governor of Ekiti state, Ayo Fayose on Saturday was removed by the Stakeholders of the People's Democratic Party (PDP) as the leader of the party in the state while affirming the Senate Minority Leader, Senator Biodun Olujimi, as PDP's new leader in Ekiti State and Southwest region.
Olujimi is the party's highest ranking political office holder in the southwest geo-political zone.
Speaking with reporters after the meeting, Senator Olujimi explained that Fayose was excluded from the meeting owing to the fact that he had just been released from detention by the Economic and Financial Crimes Commission (EFCC) over alleged financial fraud.
"We knew what he might have passed through by staying in detention and we know it might not be easy for him to attend this meeting, so there is no faction at all in our party. My being appointed the Leader does not mean there is crisis.
"The very day he left office was the day he was summoned by EFCC and we knew the rigour he had passed through. We are going to work together, I mean with former Governor Fayose. What we are doing is that we don't want to allow his exit from office to mean the end of PDP in Ekiti. So, let me assure our supporters that we are on the same page with former Governor Fayose and other stakeholders. We are not factionalised and we shall work hard and ensure we win in next year's election," she said.
In the communiqué read by PDP Stakeholders Protem Secretary and former House of Assembly member, Chief Bunmi Olugbade, they overturned the suspension of former State Secretary, Dr. Temitope Aluko, affirming him as a "bona fide member of the party." The leaders also resolved to throw their weight behind the candidacy of former Vice President Atiku Abubakar in the 2019 presidential poll and other Ekiti candidates in the general elections.

Don't forget to comment and share