News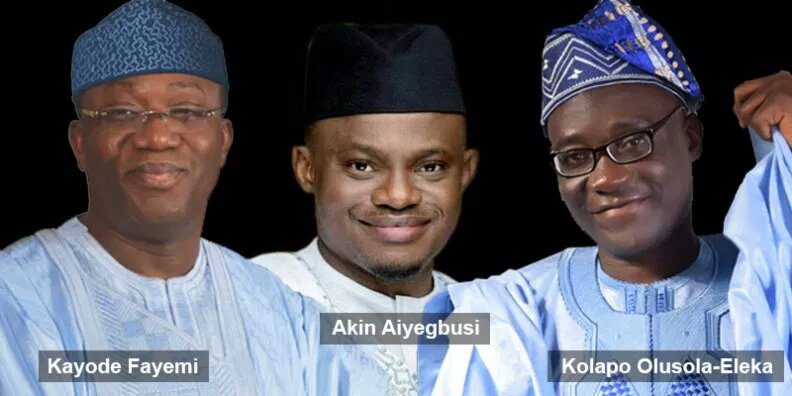 According to the Independent National Electoral Commission (INEC), although Ekiti State has about 913,334 voters, only about 646,000 collected their Permanent Voters Cards (PVCs), with about 250,000 cards still in the commission's vaults.
Since only registered voters with PVCs will be allowed to vote, maximum number of votes expected in total is about 646,000.
All is set for residents of Ekiti State to make a crucial decision that could shape the state's development in the next four years.
The politicking has ended, now the people will decide.
A total of 35 political parties are fielding candidates for today's election.
The elections will be held in 2,195 polling units with the final result announced at the INEC secretariat in Ado-Ekiti, the Ekiti State capital.
Although, there are 35 candidates, the election is expected to be a straight battle between a former state governor, Kayode Fayemi of the All Progressives Congress, and current deputy governor, Olusola Eleka of the Peoples Democratic Party (PDP). The contest is thus betweenthe clamour for change and the demand for continuity.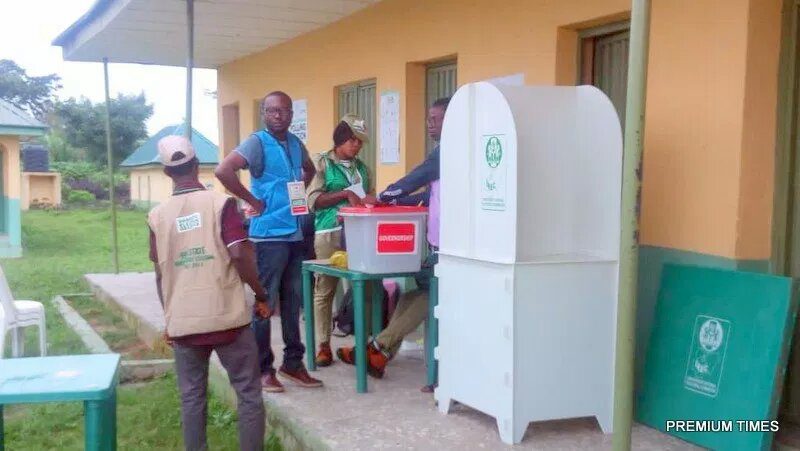 Other candidates in the election include Ayodeji Ayodele (APGA);
Sikiru Lawal Tae (LP);
Abiodun Aluko (A);
Jeremiah Omoyeni (MPN); SholaOmolola (AA);
Agboola Olaniyi Ben (AD);
Afe Babatunde (ANRP);
Segun Adewale (ADP);
Bode Olowoporoku (NDPC);
Dare Bejide, (PPN);
TosinAjibare (ID);
Olajumoke Saheed (DA); TemitopeOmotayo (YPP);
Tope Adebayo (APDA);
Akinloye Ayegbusi (SDP) and
Saheed Jimoh (APA).
Others include Oribamise Ojo (AGAP);
Olanrewaju Olalekan (DPC);
Adegboye Ajayi(BNPP);
David-Adesua Ayodele (DA); Sule Olalekan Ganiyu (FJP);
Adewale OlusholaAkinyele (GPN);
Akerele Gbenga (DPP);
Amuda Kazeem (KOWA);
Jegede Olabode Gregory (MMN);
Babatunde Alegbeleye (NDLP);
Oladosu Olaniyan (NPC);
Ayoyinka Oluwaseun Dada (PDC);
Animashaun Goke (PPA);
Adeleye John Olusegun (UDP);
Gboyega Jacob (UPN) and
Fakorede Ebenezer (YDP).
To ensure effective monitoring of the elections, local and international observers have been deployed to the state. These include about 100 well trained observers deployed by a partnership between the Centre for Democracy and Development (CDD) and Premium Times Centre for Investigative Journalism (PTCIJ).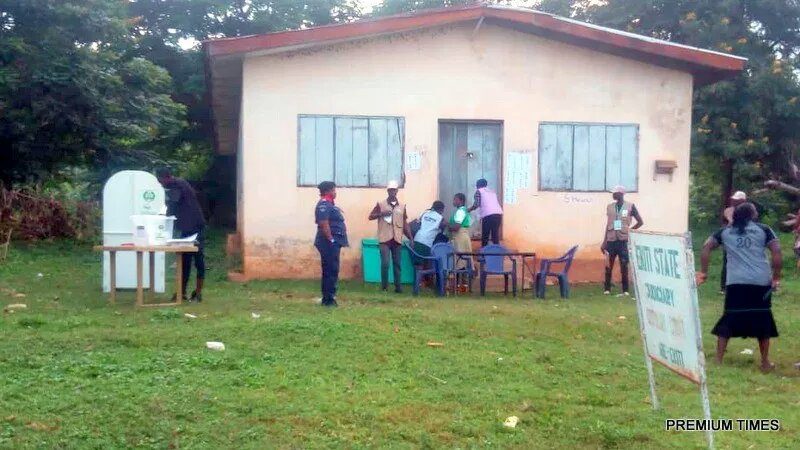 A team of PREMIUM TIMES reporters are also in Ekiti to ensure adequate coverage of the election.
Stay here for live, real time updates of happenings in all the 2,195 polling units in the 16 local government areas of the state.
Transportation of election materials to the 10 polling units in Are, Irepodun/Ifelodun Local Government Area of Ekiti State started as early as 6:45a.m.
As at 7:05 a.m., election officials have arrived in the seven polling units visited.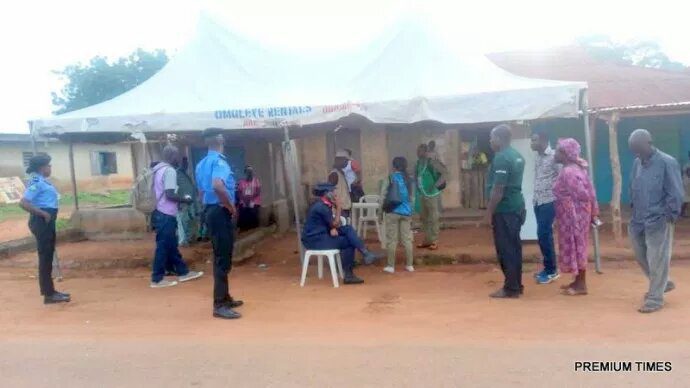 The polling units are;
Community School, Olaofe Compound, polling unit 3
Near Ilawemo Compound,
polling unit 10 Idemorun Compound 1,
polling unit 1 Idemorun Compound 2,
polling unit 2 Ajegunle 1,
polling unit 5 Court House – Apanisile Area,
polling unit 8 Ilawemo compound,
polling unit 9 Security operatives have arrived in all units visited.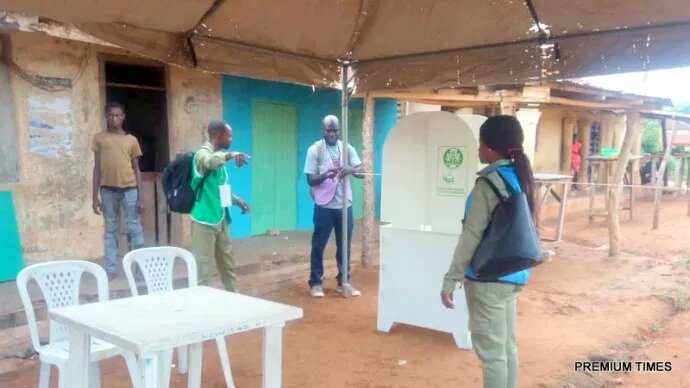 There was a complaint on non-provision of tent for officials at
polling unit 8.
Don't forget to comment and share