News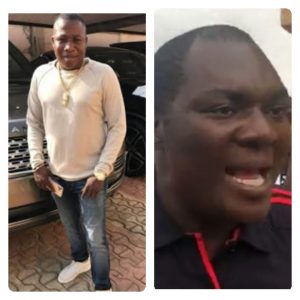 Oduduwa Republic: Sunday Igboho has arranged yoruba youths for rally set to come up on Oct 1st to demand for the secession of Oduduwa Republic from Nigeria.
The popular Ibadan socialite, Sunday Adeyemo popularly known as Sunday Igboho and the members of Agbekoya Peace Movement have vowed to organise a rally on October 1, 2020 to demand for the secession of Yoruba race from Nigeria.
The vow was made by the Igboho-born socialite, Sunday Adeyemo while speaking at a meeting with members of Agbekoya Peace Movement held in Ibadan, the capital of Oyo state.
Wiseloaded Media gathered that Chief Sunday Adeyemo Igboho charged the youths to be fully prepared for the October 1 rally as they all must be ready to demand for secession of the Yorubas.
In the video, Sunday Igboho revealed that Yorubas are intelligent and courageous to stand alone and made mention of African countries such as Benin Republic and Togo with lesser population.

While explaining the importance of unity and how it helps in any battle or situation, the native of Igboho, an ancient town in Oyo state called on the Aare Ona Kakaofo of Yorubaland, Iba Gani Adams to come out and lead the entire Yoruba youths in the rally because he is the garrison commander of the Yoruba military.
Mr. Sunday alongside some members of the Agbekoya Peace Movement displayed the proposed flag of Oduduwa Republic and further appealed to Yoruba monarchs and natives to support the cause.
He vowed that nothing will stop them from organising the rally except they were detained or killed by security operatives.
WATCH VIDEO BELOW: