Celebrity Gist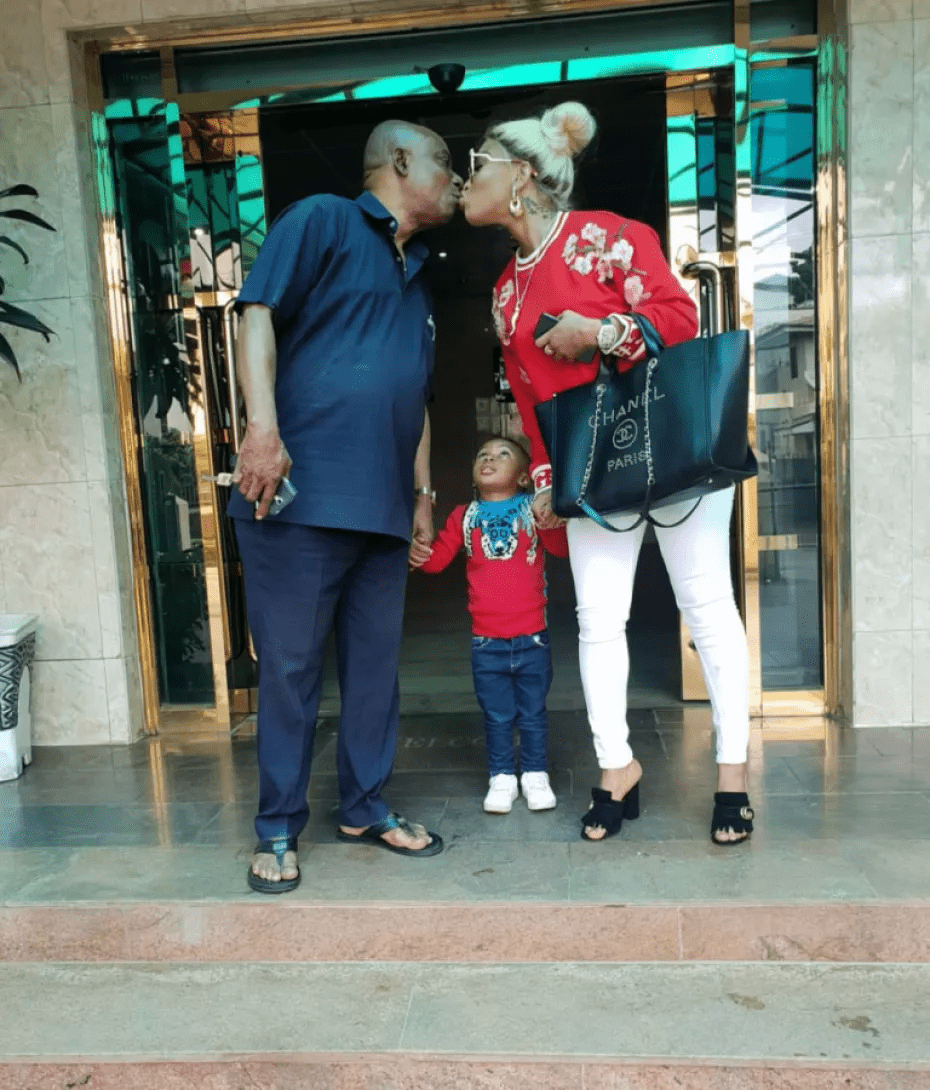 Nollywood actress, Tonto Dikeh shared adorable photos with her dad, gushing over him for being both a father and mother to her.
She also made it clear she is not joking about playing the role of a father and mother to her son, King.
She wrote "This man here played mother and father to me and mines. And you think me playing Father and mother issa Joke..Una Never chee chomething (something) Keep dreaming, What's mine is All mine..#3GENERATIONS OF #THEDIKEHS"
The action has since earned her lots of backlash from fans.
Favor wrote "So it's everyone tonto dike would kiss..first bob risky..now her dad? Ok "
Debby Crown wrote "Does she think every child loves growing up with single parent? Has she ever thought of the effects on the boy later in life? Does she know if it's gonna keep traumatizing him? We need to tell some people the effects of a broken home, whether rich or poor, it has an effect…I am a witness!!!"

Jerry wrote "She devil. People watch out, she is the Nigerian antichrist coming soon."
Ksas wrote "You just showed the world about your mental illness…. I will recommend that you spend some days at #yabaleft for proper check up Aunty tontolet "
Another one wrote "Cursed woman from a cursed family with an angel for a son! How sad! I'm sure she has cex with her dad. It's a normal thing in Rivers State."
Don't forget to comment and share