News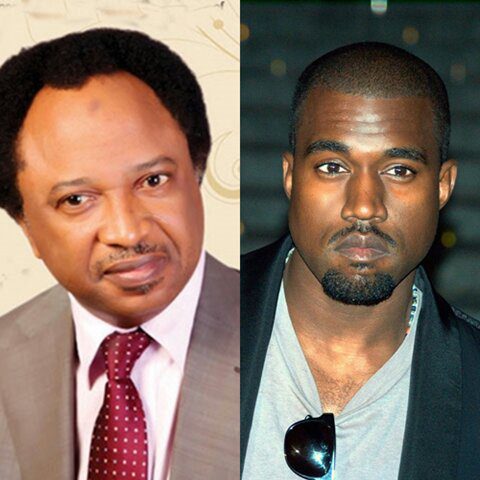 Shehu Sani and Kanye West
A Nigerian senator has invited American rapper Kanye West to visit slave ports in Africa for an education on the slave trade.
Kanye West is facing immense criticism following his remarks during an interview with TMZ live this week in Los Angeles, where he said the slave trade was a "choice".
The musician opened up about his mental health, his family, and his art during the show. He also said this about slavery, "When you hear about slavery for 400 years … For 400 years? That sounds like a choice."
Nigeria's vocal lawmaker Shehu Sani took a dig at West on Friday saying the musician's statements on transatlantic slave trade was a slight on its victims.
"If Kanye West thinks slavery was a choice, we will offer him a free ticket and tour guide to visit slave routes and camps in Badagry, Lagos, Ouida, Benin Republic, Ghana and Goree Island in Senegal to 'experience the choices in chains. Kanye defecated on the graves of victims," Shehu said in a tweet.
@ShehuSani posted:
If @kanyewest thinks Slavery was a choice,we will offer him a free ticket & tour guide to visit slave routes and camps in Badagry Lagos,Ouid Benin Republic,Ghana & Goree Island in Seneg to 'experience the choices in chains'.Kanye defecated on the graves of [email protected]
@AP
6:52 AM – May 4, 2018
The lawmaker was referring to relics in the coast of West Africa where people were enslaved and sold to the Americas.
A Detroit based radio station on Thursday said it was pulling off the rapper's songs following his comments.
West tried to clarify his statements Tuesday amidst mounting backlash.
"[T]o make myself clear. Of course I know that slaves did not get shackled and put on a boat by free will. My point is for us to have stayed in that position even though the numbers were on our side means that we were mentally enslaved," West said in a tweet.
The rapper said he was being attacked "for presenting new ideas."
Source: CNN.com
Don't forget to like, comment and share